Conjoined Twins Separated By Surgery At Karachi Hospital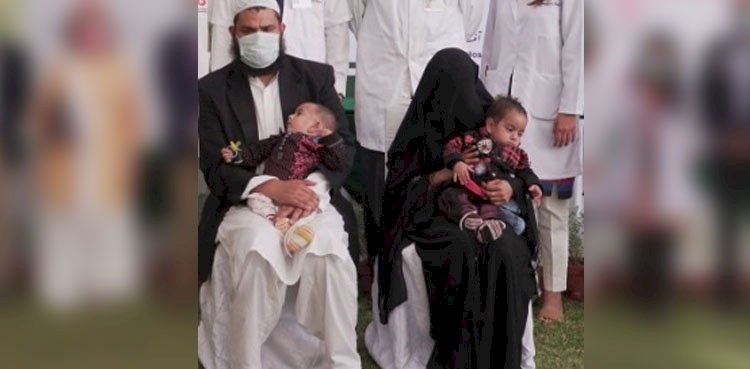 The successful surgery was performed by doctors in Karachi where they separated nine-month-old conjoined twins, after an eight-hour operation, both were boys.
The twins were conjoined from the abdomen and it took multiple physicians and complex surgery of eight hours to separate them.
They were Omphalopagus twins as their liver was attached. This is a rare form as that type of cases occurs one in 250,000 twin babies, elaborated by doctors.
The babies named Ayan and Muhammad Aman are fully recovered after the surgery and are in good condition.
The family was thankful to the doctors and their whole team for performing the successful surgery of the twins.
Many children who suffered from the same condition either cannot get good treatments or they don't survive for long.
On February 19, two conjoined boys who were born in Yemen and were in dire need of treatment abroad died. The two-week-old boys Abd al-Khaleq and Abd al-Rahim were born in Yemen's capital Sanaa but according to doctors, their condition was not good so it was suggested to be taken to abroad due to devastating health conditions in Yemen.
Read More: LHC Declares Virginity Tests For Sexual Assault Survivors Illegal
But the airport was closed to civilian flights in 2015 in Sanaa so as a result, the babies died due to the unavailability of timely treatment.