Construction of Diamer Bhasha Dam Started: PM Pakistan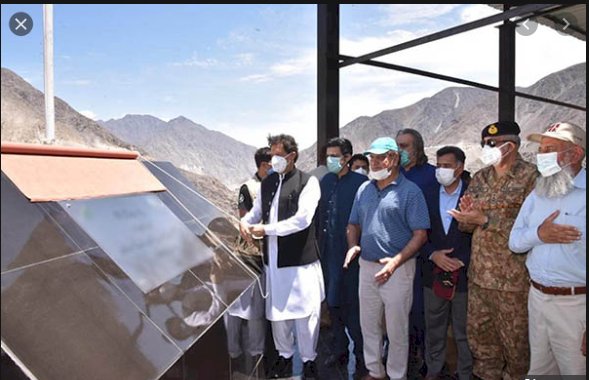 The construction work of the mega hydroelectric project, the Diamer-Bhasha Dam has started on Wednesday. CPEC chairman Lt Gen. Asim Saleem Bajwa informed through his twitter handle that the Prime Minister has inaugurated the construction of historical project.
In a tweet, Chairman CPEC Authority Lt. General (retired) Asim Saleem Bajwa said the Diamer-Bhasha dam, a water reservoir of 6.4 million acre feet, will add 1.2 million acres feet water for agriculture. It will generate 4500 megawatts of cheaper and greener hydel power, he added.
Also Read: 1,825 Oxygenated Beds Added During Covid-19 Outbreak: Asad Umar
The chairman said that the project is not only a boost to power, steel, cement and construction industries, it will also create 16000 jobs in the country.
Imran Khan's Site Visit
However, PM Khan also made a visit to the site. Chief of Army Staff Gen Qamar Javed Bajwa and Federal Minister for Water Resources Faisal Vawda accompanied him.
The PM while briefing about the project said that the dam will benefit the people of Gilgit baltistan. He vowed that it is going to be one of the biggest dams in the country.
Also Read: Pakistan All Set to Host World Tourism Forum 2021
Prime minister Imran Khan said that the government wil now move towards building more dams on rivers, which will lessen pressure on foreign exchange and allow Pakistan to generate its own fuel.
Furthermore, generating electricity from water instead of furnace oil or coal will also prevent negative impacts of global warming and climate change, he added. "The benefits are dual. We won't have to import fuel and it won't affect our climate negatively."
The post Construction of Diamer Bhasha Dam Started: PM Pakistan appeared first on Nation Bytes.