Construction Work On BRT Karachi To Start In 2021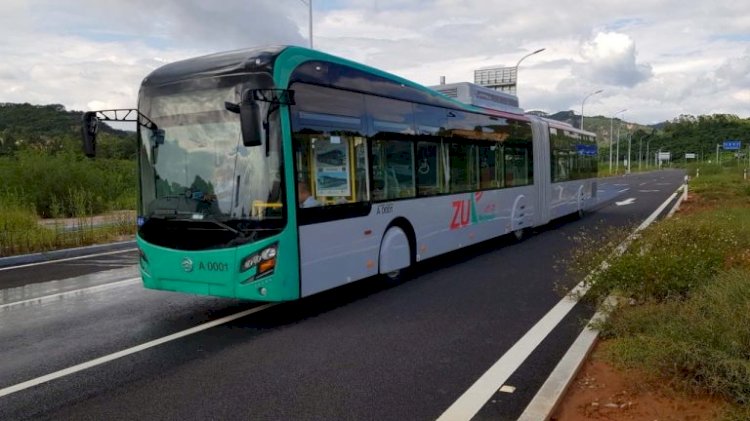 Sindh transport media on Thursday told the media that the work on the country's biggest BRT project, BRT Karachi will kick start in January next year.
The minister also expressed his concerns saying the transport system in the city of lights has been ignored for a very long time but now the government is paying special attention to the transport sector of the city. It is expected to have a remarkable revolution soon.
As per the reports, the red line BRT will be 26 kilometers long being the longest route for a transport plan in the country. It will have 43 different stations and starts at Safoora and ends at the Tower.
This facility will enable the people of Karachi to travel with convenience in a quality vehicle at a minimal cost.
The Karachi BRT plan is part of the prime ministers' special 100 plans to transform Karachi announced a few weeks back.
Last month the transport system of Karachi was declared to be the worst in the world showing the negligence the backbone of Pakistan's economic hub has received from the rulers, politicians, and other responsible parties.
We hope the new project will prove to be the first step towards a better and quality transport system in a city bigger than many countries in the world.
Read More: Karachi Circular Railway Starting From 16th