Covid Restrictions Lifted.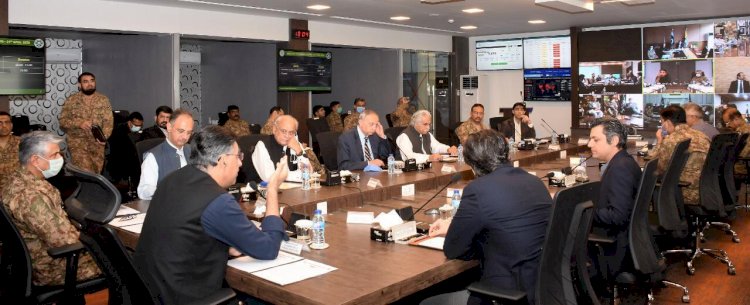 On March 16, Wednesday the federal minister for planning and special initiative Asad Umar announced that all the covid-19 restriction will be lifted in the country, but the vaccine campaign would still be in process.
While addressing the conference along with adviser to prime minister on health, Dr Faisal sultan at national command and operation Centre (NCOC), spoke about the decision to remove all the restrictions, the decrease in the cases and positivity rate in the last eight weeks. He also said the decrease in the number of hospitalized patients reduced the number of critical patients in the hospitals to the lowest level.
The minister also added that the government made quite an effort to vaccinate people across the country and above 87 percent of the population above the age of twelve are done with their first dose.
Read Also: 581 Million Rupees Budget Approved.
He also added that 70 percent of the population got fully vaccinated, the goal is to get 100 percent population fully vaccinated to reduce pressure socially, mentally, and economically. The people who are fully vaccinated are allowed to travel abroad he said that his restriction would also be removed after we will get 80 to 85 percent population fully vaccinated.
He also said that NCOC would cover the situation daily and if some emergency arises, proper and immediate action would be taken. The efforts of people and concerned authorities were also praised, as they worked hard to control the spread in the country. The health workers, especially female health workers were praised as they remained on front line and helped to overcome this crisis.
He also emphasized the fact that the disease has still not ended and is still in the process, so people should get a second dose immediately to stop the further spreading of this deadly virus.