Signal To Ramp Hire As Demand Goes Up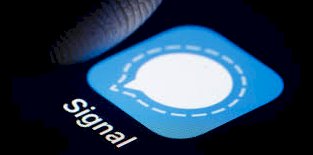 The recent privacy controversy of the messaging giant WhatsApp caused the large user base to switch to other messaging apps. The biggest beneficiaries of the scandal have been Telegram and Signal. Both companies have seen unprecedented growth in terms of downloads and active users in mere seven days.
On Wednesday telegram announced that it has reached 500 million active users. While signal has seen a 62% increase in its downloads, while WhatsApp suffered a 17% decrease in its downloads and lost a large user base as well.
As the demand has increased the company is now looking for more enthusiastic and talented individuals to increase the quality of the service signal provide.
The signal was already working on improving the quality of their video and voice call service.
Brian Acton who co-founded WhatsApp before selling it to Facebook also co-founded signal. However, the data he provides for the signal was on the lower level comparatively. Acton said that the growth in recent days for the signal has been active.
He emailed Reuters saying, "we have seen unprecedented growth this past week "he continued his email by saying," it's safe to say that because of this recent growth we are even more interested in finding talented people".
The job openings can also be found on the official website of signal confirming the expansion intend of the company. The jobs are remote but for now, they are only confined to people living in the US.
Read More: First 2021 Update Is Here For WhatsApp Users
The signal is a non-profit company based in silicon-valley that works on app maintenance. The app was first launched in 2018. The initial funding of 50 million dollars was provided by Acton. Since then it has been working from the funding of Tesla Inc chief officer Elon Musk and Acton.