Dubai Scoopi Cafe Introduces World's Most Expensive Ice Cream.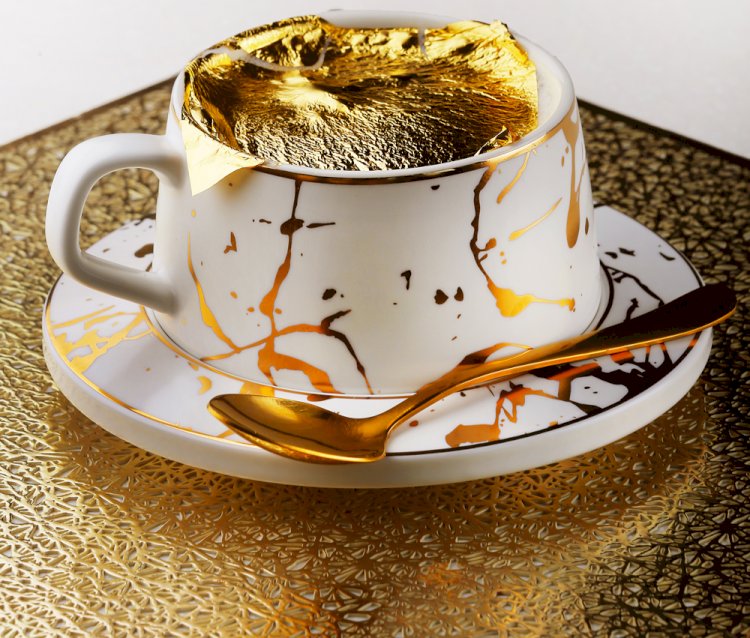 Dubai has become world-renowned for its skyscrapers and lavish lifestyle. And as one of the most luxury-centered cities in the Middle East, it's the home of unceasing new fancy culinary surprises, to the delight of many foodies. And some of the most recent comes from Scoopi Café, which has welcomed the World's most expensive Ice cream which contains 23-carat edible gold toppings.
The ice cream is named " Black Diamond". It is basically vanilla-flavored, but not regular vanilla-flavored. The ice cream is beautifully garnished with 23-carat edible gold flakes. The ice cream is prepared with the rarest of ingredients such as Madagascar vanilla and Italian black truffles. The delectable ice cream is served in a Versace bowl with a silver spoon.
The ice cream is popularly called the "Diamond of Gastronomy." You can only find this ice cream in Dubai. It is available at a dessert parlor named Scoopi Cafe.
Read More: Dubai's "Museum of the Future" Named Among The World's Most Beautiful Museum.
And most interestingly how many of you are willing to pay for your favorite scoop? Some of you can spend Rs 100 or Rs 200 or maybe you might go up to Rs. 500. But Scoopi cafe has claimed the most expensive Black Diamond Ice cream in 3000 Dirham. In Pakistani Currency, the cost of Ice cream is Rs.134063.
Well, according to the Guinness World Records, this ice cream isn't the most expensive one, by far the world's most expensive delight is the Frrrozen Hot Chocolate at Serendipity 3 restaurant in New York City, which is priced at around $25,000 (Rs. 18 lakhs).