Arshad Nadeem Qualifies for Final Javelin Throw Competition in Tokyo Olympics.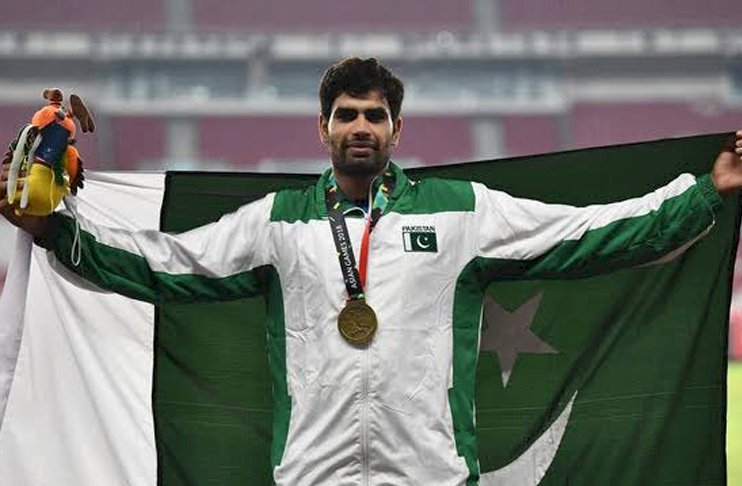 Pakistan's last surviving athlete in Tokyo Olympics and likely the only genuine hope in the event, Arshad Nadeem will be in action for group stages of the Javelin Throw competition.
Arshad Nadeem is the first-ever Pakistani athlete to qualify for the final of any track and field event in the Olympics.
Arshad Nadeem from Khanewal made it to the final of men's javelin throw with a throw of 85.16m, well beyond the qualification mark of 83.50m. His first attempt was 78.50m.
Arshad Nadeem is among the players who topped Group B with a throw of 85.16m, Vadlejch Jakub of the Czech Republic was second and Weber Julian of Germany grabbed the third position to qualify for the final.
Read More: Hassan Ali Becomes the Third Fastest to Reach 50 Wickets.
After qualifying for the final, Arshad Nadeem shared his views while talking to a media person, He said he was thankful for the support given to him by Pakistanis. He also appealed to the nation for more prayers so that he can be given an excellent performance in the final.
The athlete also thanked his coach for his tireless efforts and constant support in training him for the Olympics. "We will keep performing like this," he said, ending with an emphatic "Pakistan Zindabad".
The final of the men s javelin throw competition at the Tokyo Olympics is scheduled for August 7.