Educational Institutions to Remain Closed till 11th April in Selected Areas.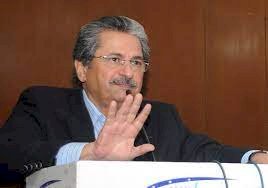 In a meeting of NCOC today, regarding the reopening of educational institutions, it is decided not to open educational institutions in those areas where COVID cases are higher in number. Federal Minister for Education and Professional Training Shafqat Mahmood made the announcement in a press conference.
"We know that closing down schools has caused harm to children's education, but we can't risk their health." Shafqat Mahmood
In Punjab, educational institutes will be closed in Lahore, Rawalpindi, Gujranwala, Gujrat, Multan, Faisalabad, Sialkot, Sargodha, and Sheikhupura, according to provincial education minister Murad Raas.
Also Read: Could ultrasound frequencies kill coronavirus?
During the press conference, Mr. Shafqat highlighted the areas where the number of coronavirus cases is higher. He said "However, the number of cases in Sindh, Balochistan, and Gilgit-Baltistan is relatively low. Therefore, it was decided that educational institutions in selected areas, where restrictions were imposed previously, will continue to be closed till April 11," emphasizing the fact that this applied to schools, colleges, academies, and universities alike. However, board exams will take place as per the schedule.
It is also decided that the provincial governments will take the necessary steps based on the numbers. "If they wish to call teachers and administrative staff, they can do so."
The minister informed that the committee will keep reviewing the decision depending on the circumstances, monitoring the coronavirus outbreak in the country.