VC Of The Gomal University, DIK Withdraws His Resignation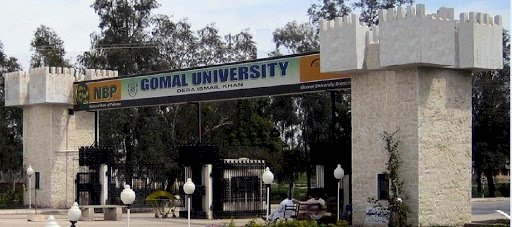 Prof Dr. Iftikhar Ahmed, vice-chancellor of Gomal University, Dera Ismail Khan has withdrawn his resignation from the post.
He also informed about the decision in writing to the Chancellor and Khyber Pakhtunkhwa Governor 'Shah Farman' through a letter.
Prof Ahmed has decided to contact the court against the university's decision and for sending him on forced leave.
Last month, the provincial government decided in upgrading the agricultural faculty of Gomal University and give it the status of a separate university as an 'agricultural university', Dera Ismail Khan.
However, Gomal University VC Prof Ahmed had issues regarding the government's decision of upgrading his university's faculty without taking into consideration the approval of the organization.
The VC wrote a letter to the prime minister for his involvement in this matter. On the other hand, the provincial government wanted an explanation for directly contacting the prime minister and bypassing the provincial higher education department.
On this, the VC resigned from his post as the government sought an explanation from him.
As a result, the chancellor of the public sector universities sent Prof Ahmed on force leave for 90 days instead of accepting or rejecting his resignation.
However, Prof Ahmed has now not only withdrawn his resignation but also wants to challenge the government's decision to divide Gomal University in the high court.
Read more: President UMT Meets President Of Pakistan Arif Alvi
In the meantime, Chief Minister of Khyber Pakhtunkhwa Mahmood Khan also sought a response from the secretary of agriculture regarding the objections raised by the Gomal varsity VC.