FC Stopped Unlawful Deforestation In Gilgit-Baltistan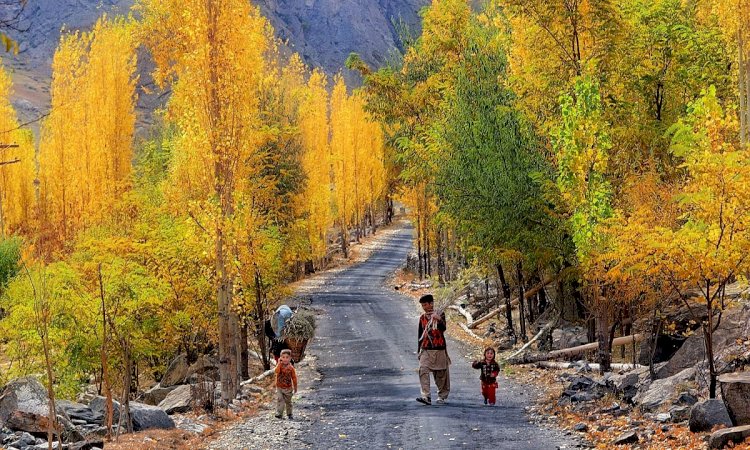 To stop unlawful logging in the beautiful northern region of Gilgit-Baltistan, Pakistan has called in a paramilitary force to halt organized groups from cutting down trees and transferring them to other parts of the country.
The Frontier Constabulary (FC), a civil armed force working under the federal government and directed by police officers, was posted in January to assist the regional forest department. According to officials, it lacks staff, training as well as funding.
Although forests around the world have seen a rise in intrusions during the pandemic due to lockdown measures that leave them unguarded, illegal logging in Gilgit-Baltistan has stopped since the FC arrived, chief conservator Zakir Hussain stated.
The number of incidents of tree cutting and transport has decreased in both government and community-owned forests, where logging bans are harder to implement, said Hussain, whose Forests, Parks and Wildlife Department supervises the law enforcement agency.
"The inhabitants have respect for the force," he said, adding that its placement had acted as a warning to logging and raised confidence among forestry staff.
According to him, there is no planned stealing of wood now and the amount being transported outside of the forest is almost zero.
For the coming three years, four squads containing 36 members each will be positioned at checkpoints on exit routes from the forest to stop the movement of illegal wood, elaborated by Malik Amin Aslam, the prime minister's special assistant on climate change.
The FC also monitors regularly and has the power to arrest people caught cutting down or transporting trees, he added.
According to the most recent National Forest Policy published in 2015, the requirement for wood in Pakistan, with a population of about 220 million people, is three times higher than its possible continuous supply.
As noted by the policy, the country loses an approximated 27,000 hectares (66,700 acres) of trees per year, mostly in private and community-owned natural forests.
Read more Peshawar Zoo takes on federal govt over importing elephants from Zimbabwe
"The forest owners and local communities rely on forests as their only source of income. Due to this, forests in all provinces, specifically in Gilgit-Baltistan and Khyber Pakhtunkhwa, are under severe pressure," it stated.