Apple iPhone 12 vs Samsung Galaxy S20 FE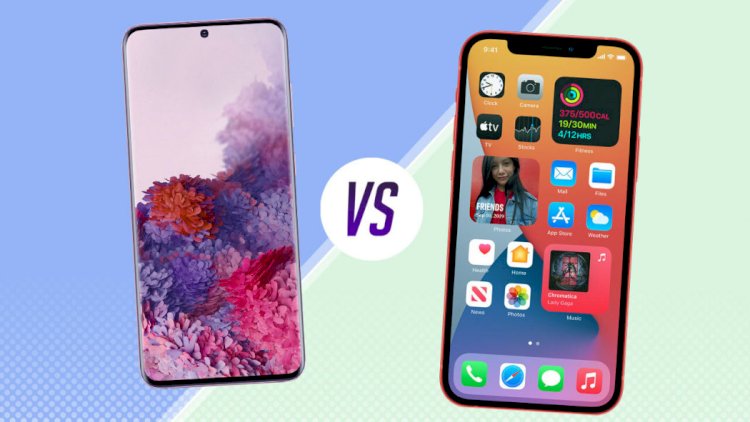 If you are among the believers of conspiracy theories, you must have heard that Samsung is risking the enrage of fans who bought S20+ as it launches Galaxy S20 FE (fan edition) unexpectedly to counter the bigger hazard of Apple's iPhone 12.

Even if it's the other way around, it makes sense that the world's most popular phone makers, who are so popular that the upper midrange handsets are their bestsellers. Let's check the fairness of this comparison in the aspect specs and camera in this article.

Read More: Is iPhone Bigger and Better Than Samsung Galaxy S10?
Differences in specs and price in iPhone 12 vs Galaxy S20 FE
| | | |
| --- | --- | --- |
| | iPhone 12 | Galaxy S20 FE |
| Price | $799 (64GB) | $699 (128GB) |
| Display | 6.1" 60Hz | 6.5" 120Hz |
| Camera | 12MP/12MP | 12MP/12MP/8MP main/ultrawide/telephoto |
| Processors | 5nm A14 | 7nm Snapdragon 865 |

The price range for both phones lies in the $700-$800 tier that is usually targeted to a younger and diverse crowd. Inline to which both the phones are ready to serve the visual needs of the targeted group as they are available in a variety of colors such as black, white, blue, lavender, orange, and green.

Apple does not seem to pull out all stops in terms of capacity. As long as battery life is concerned GalaxyS20 FE is expected to dominate iPhone 12 even with its 1080p display.
For all the tenacities, the iPhone 12 falls behind to the Galaxy S20 FE in footings of raw specs and memory, except the new beast in the market Apple's new A14 processor is one of its kind made on 5nm processor and seems to be better as compared to Samsung Galaxy S20 FE Snapdragon 865 made on 7nm processor.

Read More: All About iPhone 12 and iPhone 12 mini

The 6.1" of iPhone 12 supports two cameras, whereas the Galaxy S20 FE has three, the two cameras are the same but one thing that iPhone 12 holder cannot do while Galaxy S20 FE user can is the 3x clearer optical zoom with the telephoto at the back. Samsung scores three, as the higher screen, large base storage, and, the price. Which one is your pick?