Kid Dies From Heart Attack Halfway Down The Water Slide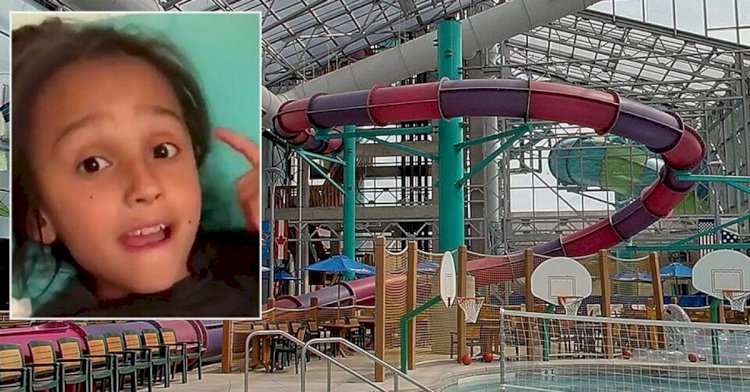 London Eisenbeis, from Michigan (USA), was excited when she was standing in a queue for an 83m long water slide, which would be her first time on the ride.
The family of a 10-year-old girl offered her funeral prayers after she suffered a heart attack while going down a waterslide.
She had waited two years to be tall enough to make her dream come true of riding the longest slide in a water park. She could hardly carry her excitement. But unfortunately, that excitement proved fatal.
The youngster's heart entered an abnormal rhythm as she went down the four-story tube and turned into a cardiac arrest.
Neither the girl nor her family had the idea that she was suffering from a heart condition 'Long QT syndrome', that can cause life-threatening irregular heart rhythms.
As stated by her mother Tina Eisenbeis, London looked at her dad in excitement by giving two thumbs up and a cheerful smile on her face. She went down the slide but came out in cardiac arrest.
The girl was immediately rushed to a hospital and put on life support, but nine days after the tragedy, she died.
Read More: Kangana Vs Diljit: Twitter War Sparked By Rihanna
The incident happened in 2018, but Tina narrated her daughter's story with the hope that it will help in raising awareness about hidden heart diseases and also to have more defibrillators (Defibrillators are devices that restore a normal heartbeat by sending an electric pulse or shock to the heart. These can also restore the heart's beating if the heart suddenly stops.) on hand - something she believes could have saved London's life if was available that time.