Meet Rawan Dewik with Down Syndrome Memorizes The Holy Quran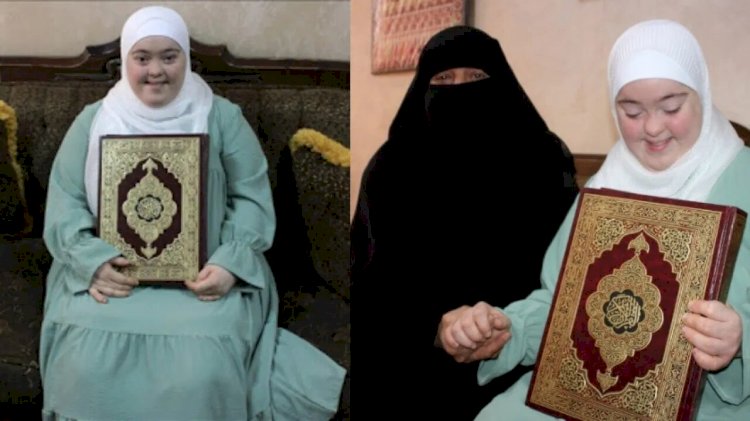 Jordanian Rawan Dewik makes her parents proud and becomes the first girl with Down Syndrome to memorize Holy Quran.
Down Syndrome is a disease that causes physical and mental development delays and disabilities.
Awatef Jaber, the mother of Rawan shared the journey of her daughter's memorizing the Holy Quran. She shared that I felt sad after her birth when came to know that she has down syndrome. But I loved her so much. And I promised that I will teach her the Quran. But we have no idea that one day she makes us proud by memorizing the Holy Quran.

Her Mother also shared the statement with one of the Turkish agencies that she was very intelligent. She also told that, When she was 6 years old, I realized her ability to memorize the Holy Quran. So I admitted her to school to memorizes the Quran.

Also Read: "Mera Sabaq" App introduced by Pakistani Youngster brings innovation in digital learning.
Rawan has memorized the Surat al-Baqarah within a year and a half. And get full marks in her exams. She bows down to God in order to thank God for her achievements.

Furthermore, she stated that Rawan, during her memorization of Surat Al-Baqarah, dreams that she was wearing a bride's dress. And also told her mother that it is the will of God that her mother will be in heaven when she remembered Surat Al-Baqarah. Her mother decided to dress her a bride's dress on the day of honor, and she fulfilled her dream.