Haseena Moin, A Renowned Pakistani Dramatist Passes Away In Karachi.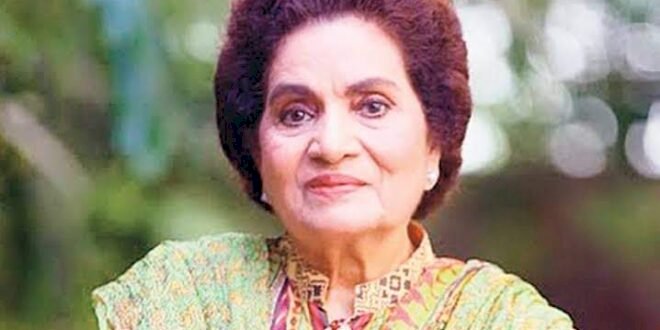 Haseena Moin, who was a very well-known dramatist and novelist passed away on Friday morning. She was fighting breast cancer for many years and at last, passed away at the age of 79. Sources suggest that the reason for her demise is not cancer, however, the actual reason for her death is not yet revealed.
As confirmed by her family earlier today, her funeral prayer will be held today at her residence in North Nazimabad, Karachi.
She was known for a number of hit plays that were written by her like, Ankahi, Tanhaiyaan', Kiran Kahani, Dhoop Kinaray, Aahat, Uncle Urfi, Shehzori, Kohar, Des Pardes, Pal Do Pal, Aansoo, Kasak, Parchaiyan (1976) and Parosi.
Also Read: Educational Institutions to Remain Closed till 11th April in Selected Areas.
Her last public appearance was recorded at the Pakistan Day Event in Pakistan Arts Council in Karachi on 23rd March 2021.
Haseena Moin was one of the most acclaimed artists of Pakistan. She holds the crown of becoming Pakistan's first original scriptwriter in the early 1970s. Haseena bagged a number of awards including the Pride of Performance award from the Government for her services to the performing arts in the country.
Haseena was born in Kanpur and received her early education in her ancestral region. She then moved to Karachi in the 1950s where she graduated from the Government College for Women earned a Master of Arts in History from Karachi University in 1963.