Hassanabdal Railway Station Inaugurated By PM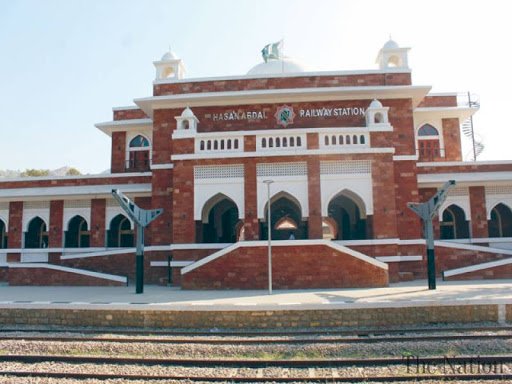 Hassanabdal railway station was inaugurated by prime minister Imran Khan today. After 127 years this British era railway station has been reconstructed. A cost of 300 million has been incurred during the process. The old building is upgraded and reconstructed into a two-story building covering a total area of about 24,502 square feet. An area of about 101,610 has been developed externally to facilitate the passengers.
Hasanabdal is a historic city with many landmarks from different times in history. One of the most eminent is Gurdwara PunjaSahib. Every year thousands of Sikh pilgrims from within and outside Pakistan visits the city. Most of them travel by train. The railway station up-gradation will facilitate these passengers providing them with better facilities. The design of the building is also inspired by the holy places of the Sikh religion.

Read More: Jahangir Tareen Returns To Pakistan
This project is the second biggest step taken for Sikh followers by the PTI government after the Kartarpur corridor that was completed in record time. After that, the government decided to upgrade the railway stations of Naroval, Nankana sahib, and Hasanabdal railway stations for the ease of Sikh pilgrims and locals of the area. These steps prove that Pakistan treats all its cities equally without any religious discrimination and welcome its tourist guests with the whole heart.