Sindh's Ghotki Train Accident Kills Over 36 Passengers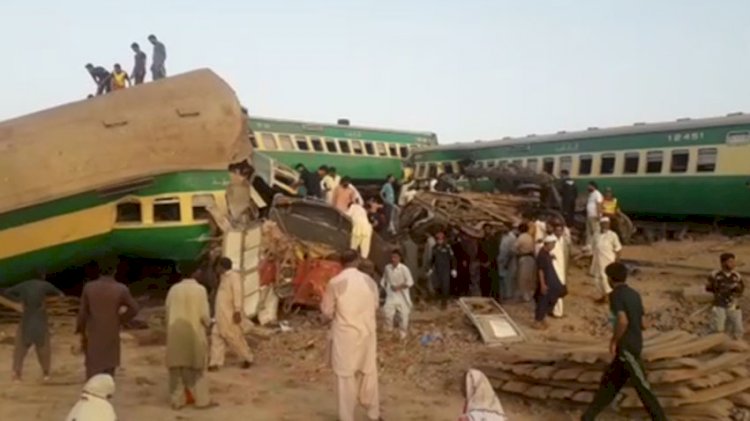 Two express trains have collided in Sindh's Ghotki early Monday and at least 36 passengers were killed, and 64 others are injured, rescue officials and police said.
According to the railway officials, four carriages of Millat Express derailed near the Reti railway station in the early hours of Monday. Sir Syed Express train hit it shortly afterward that was en route to Karachi from Rawalpindi and the collision occurred between the Raiti and Obaro railway stations.
Most passengers were asleep at the time of the collision, as per the eyewitnesses.
A rescue operation is undergoing at the site of the crash and the injured are being shifted to the surrounding hospitals.
The death toll has been confirmed by the Ghotki SSP Umar Tufail and he informed that the deceased have been transported to nearby hospitals.
It took railway authorities along with the rescue teams over one and a half hours to reach the site and people started rescuing trapped passengers inside the trains themselves.
As per the SSP, he expected the toll to increase as there were still mangled train compartments that had not been reached by the rescuers so far although many hours have passed since the accident in Ghotki.
According to him, there were about 25 people in one compartment yet to be accessed.
Read more: Pakistan Railways To Run 11 Eid Trains From May 7
Both tracks have been closed after the misfortunate incident.