'Hero Family' Rushes To Help Ghotki Train Accident Victims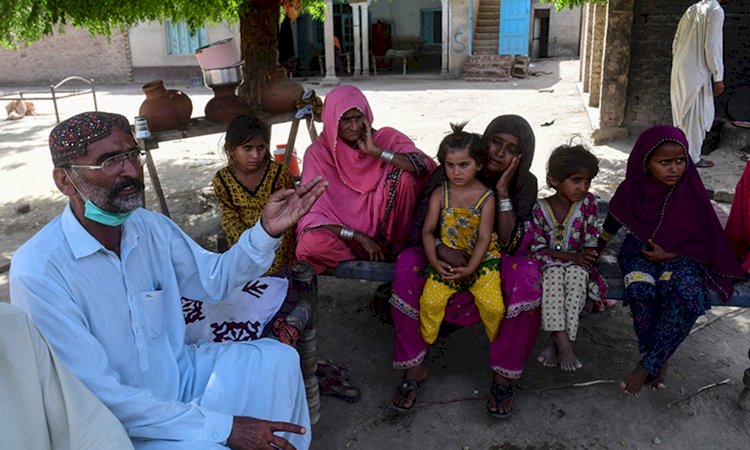 As an express train passed through farmland in Pakistan and hit by the carriages of another train that was derailed a few minutes earlier, a family from a nearby village was jerked awake.
"The collision blast was so loud that we woke up in fear," said Ali Nawaz, as he was elaborating the initiate, he took that time to help passengers from the wreckage of the terrific disaster.
"When we came out, we saw the train had stopped, but when we got nearer to the site, we heard people calling for help."
At least 65 people lost their lives while dozens got injured, according to officials.
Due to poor facilities including irregular mobile phone reception and a bad road network, it would take hours for the emergency services to reach the site, about 25 kilometres from the nearest city of Daharki.
Nawaz's family has comprised of 13 people who live only 500 metres away from the tracks.
The men quickly identified the most critical passengers to rush to the hospital by car whereas those who appeared a bit stable were loaded onto tractor-trailers.
However, the first passenger, a mother that was taken by Nawaz's cousin in the car, died in the back seat on the way to the hospital.
On the other hand, at the farmhouse, the women ran to fill water containers for the wounded in the scorching summer night.
"A chain was made by them in which the women would carry water to the halfway from where the men handed over from them to bring it to the passengers," stated 63-year-old Nawaz with cows and calves roaming in the yard of his single-story brick home.
"I kept working day and night including cooking meals and preparing bread and tea. My husband along with the family's other male members kept supplying them to the victims as well as rescue workers," stated 40-year-old 'Habiba Mai', one of Nawaz's two wives.
After dawn, an injured passenger along with her three children came to the house.
"I milked from my cow to give her little daughter," said Mai.
"The woman's face was dusty, so I washed it with water. She was bare-footed, so I gave her my slippers."
Read more: Sindh's Ghotki Train Accident Kills Over 36 Passengers
An officer, who did not mention his name, rewarded the family with Rs50,000 for aiding the rescue effort.