How to create an engaging Blog?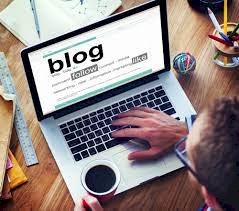 Creating blogs has never been so easy as it is now. As the internet has excelled a lot and the digital world has revolutionized much, things are made easy and available to the public so that everyone can enjoy this digital world.
So what do you even need to make a Blog first? Let's divide that into 3 main categories:
Platform serves as a store, niche serves as your service and content is the consecutive product of that service, let's dive into these without further delaying.
Which platform is good to make a blog?
Blog can vary in its nature, it can be a piece of writing describing emotions, interests or even incidents or it can be a visual blog such as videos describing the same things.
We will be focusing on the prior type and thus for such a blog there are three very main platforms enlisted below.
Blogger is an associated program of Google offered to the general public and it is totally FREE. Yes! You read it right.
Perks you can enjoy while using Blogger as your desired platform:
No fee

It is really simple and user friendly

Safe and secure

Custom Domain name, however if you use the one affiliated with Blogger, it will have its name at the end of it. In order to choose any other you will have to buy the domain from web hosting services such as

GoDaddy

Affiliated with

Amazon Affiliate Marketing

and

Adsense
If you are a beginner, Blogger is the best platform to get your hands dirty and gain experience.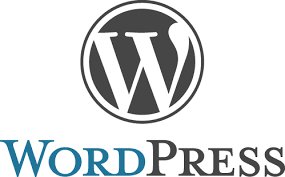 Wordpress is another great platform where you can create an engaging blog. It surely is free but with some limited features whereas the paid version is a giant helper.
Perks you can get with WordPress:
Can be Installed on your desktop

Thousands of themes

Custom Domain, however if you use the one affiliated with WordPress, it will have its name at the end of it. In order to choose any other you will have to buy the domain from web hosting services such as

GoDaddy

Widgets to make the blog more engaging and user friendly

Easy to make pillar pages with prominent CTAs

Really handy for Ecommerce Website/Blog
If you want to level up your blog then WordPress is surely the option.
Now that you have bought the store you need to label it with some business, for that you need a NICHE.
How to choose a niche for your Blog?
Ponder on your core interests because they can be transformed into a Niche

Choose something you would not be tired of making content about each day the whole year

Something that people are constantly looking for

Something that helps out people

It is very important that your interest remains there in the niche otherwise the average content would not bring you the right ROI ( Return On Investment )
Read More: 3 ways to maximize your ROI
List down all your interests and observe what you know the most about.

Choose the topic that you think flows in you
Now that you have set up the store you need CONTENT that is your product to attract and engage with the audience.
ENGAGING CONTENT FOR AUDIENCE
No matter how advanced the Google algorithms become, you need to remember this that the content you produce is for the people and not for Google robots, so if you lack value and proper information, the audience will eventually fall back and this is not something you want.
There are 3 steps shown in the following diagram that can keep the audience engaged with your blog.
Attracting the audience means such Hooks/ headlines that catch the eyes of the readers. It can surely directly link to the problem of the audience drawing the edge of empathy towards you.
Some examples might include:
5 Things you need to know…

This is what you have been missing your whole life.

How to access something for FREE…

You won't believe this…
Arousing curiosity is the first step of attracting the audience.
Engage your audience by opening a loop now in the conversation. You have given them a problem in their mind and now suffice this by extending the pathways a person would go through in such a situation. You could use
A story to resonate with the minds of readers

Images to better display words

Videos to better convey the emotion
Make sure that your content is readable and links to the problem of your audience.
Now comes the time for the sweet course - Delight !
Bring a smile to your reader's face when he/she comes forth a genuine solution, one they had been looking for the whole time.
These simple yet powerful steps can help you keep your audience engaged on w whole different level. Just Remember:
"Quality Over Quantity"