How To Make Halal Tiramisu At Home, An Original Recipe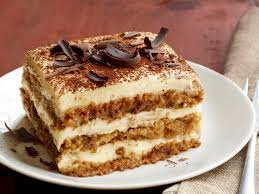 The rich creamy classic Italian dessert Tiramisu is a perfect one-piece package for your sweet tooth. If you enjoy the creamy soft chocolate and coffee flavor with not too much sugar, then this recipe is a must-try. Tiramisu by name seems very complicated but to the surprise, it is very easy once you find the required ingredients. The below recipe is a 100% authentic halal version of the famous Tiramisu.
INGREDIENTS FOR TIRAMISU
Ladyfinger (flat cylinder-shaped biscuits)
Coffee/ hot chocolate
Whipped cream
Mascarpone (use a mixture of 6oz cream cheese, 2tps heavy cream, and 3tps sour cream)
Cocoa powder
Vanilla essence
Sugar
Read More: How To Make Chicken Alfredo Pasta
PREPARATION OF TIRAMISU
Add coffee or hot chocolate to warm water in a bowl and set aside.
Take a large bowl and add whipped cream, granulated sugar, vanilla essence, and whisk till fluffy.
Now add mascarpone cheese or the cream cheese mixture to the whipped cream and fold it gently.
Dip ladyfinger into the coffee mixture and set them in the rectangular tray. Spread the prepared whipped cream mixture on the biscuits evenly you can add melted chocolate on the top if you want some extra chocolaty flavor.
Repeat step 4 to make a second layer.
Finish your dessert with sprinkling cocoa powder over the top.
Refrigerate the prepared tiramisu for 2-3 hours and enjoy it chilled.
A secret tip: dip the ladyfinger just for 1-2 seconds. Keep the center hard so that your tiramisu could retain shape.