Deadly Clash Between Bus And a Van, Kills 13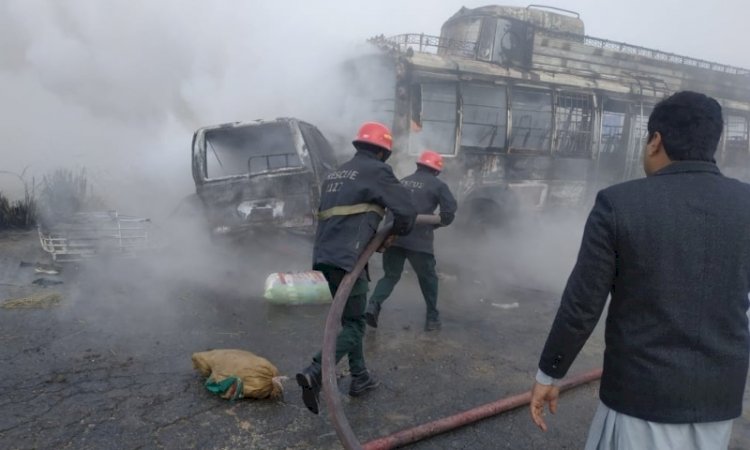 About 13 people have succumbed to death due to burns, as a bus and passenger van collided in Sheikupura district of Punjab on Monday.
As per the sources, the passenger van and the bus clashed and caught fire. 17 people are reported to be injured whereas 13 people were burnt to death.
The vehicles caught fire and passenger's bodies were so charred that they were unable to be recognized.
The accident happened because of the speeding bus which collided with the van that was coming from Lahore to Narowal on Narowal Road in Narang Mandi area.
Rescue 1122 have said that there are chances of accident taking place due to severe smog in the area.
After the accident, the LPG cylinder explored setting the whole vehicle ablaze and burning 13 people to death.
The passengers riding the bus got off the bus before it caught fire and survived. However, there are reports that 17 people were injured in the accident as well.
The injured passengers were moved to Narang Mandi Rural Health Centre for first aid and then shifted Lahore's Mayo Hospital.
The dead bodies that were unidentifiable were taken to Muridke Tehsil Headquarters Hospital.
Read More: Lahore On Top Of World's Most Polluted Cities List
Seven of those that lost their lives were from the same family and were travelling back home.