Lahore On Top Of World's Most Polluted Cities List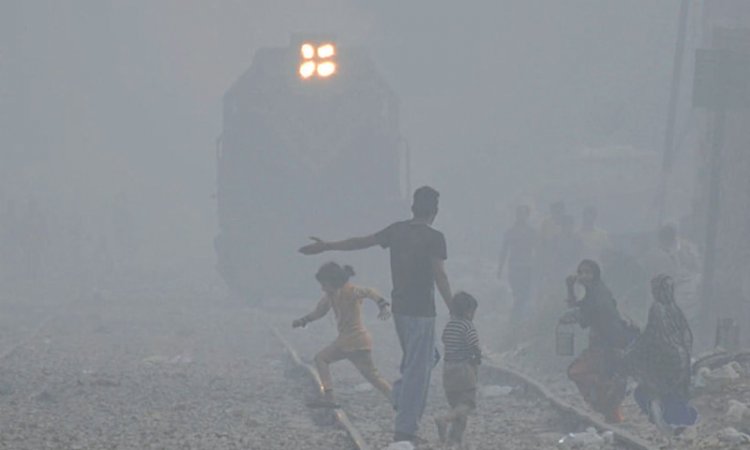 As per the statistics released by US Air quality index on Monday, Lahore tops the list of most polluted cities in the world.
The city of Lahore has particulate matter rating of 423, highest in the world, according the report of the index.
Other than Lahore, Karachi was also in the top 10 list. The city of lights was ranked 7th on the US Air Quality Index.
Whereas previous most polluted city and India's capital New Delhi was ranked second on the index with particulate matter rating of 229.
Kathmandu, capital of Nepal was ranked third with particulate matter rating of 178 on the index.
The air quality is considered normal if the Air quality index is below 50. AQI above 300 are considered hazardous for the residents as per set of laws of US Environment Protection Agency.
In order to fix the air quality and reduce the smog, about 613 brick kilns have been sealed, 2148 industries have also been shut down. About 8579 vehicles were impounded as well.
Read More:A Smog Control Room Established In Lahore
Provincial disaster management authority arrested over 478 people in the process too by 22nd of November.