Humaima Malik praying to wear Hijab for rest of her" life "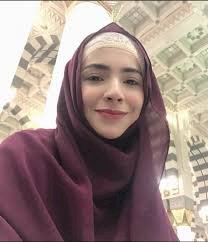 Malik has put forth her desire that she wants to wear a hijab for the rest of her life and this prayer and devotion comes straight from her heart. She said this all in a picture that she shared on Instagram in her story with Noor Bukhari, a former actress, who was also seen wearing a hijab. Humaima thanked Noor and also spread some motivational words to suggest her fans to do the same wholeheartedly.
"There are very few people in life who expect nothing from you but your own good! Noor you are so noorani meri pyaari Noori, may Allah bless you always and forever," praying to wear Hijab for rest of her" life
Malik stated
She also added : "Thank you for this beautiful gift, I loved wearing this scarf. May Allah add me in His loved ones and give me strength to carry hijab all my life," she said, with the hashtags "pray for Noor" and "pray for me".
Read More: PSL-6 Postponed Due to Surge in Coronavirus Cases
Earlier to this, Feroze Khan, brother of Humaima, was seen distancing himself from the industry for religious reasons but later he returned and put forth a cause for that. He iterated that his Sheikh had suggested him not to leave the industry as it is a source of spreading messages, the way how it should be used depends on him, so Feroze is there now finding those scripts and productions which would have a positive impact on society.