Taiwan Train Tragedy Leaves 36 Dead, Several Injured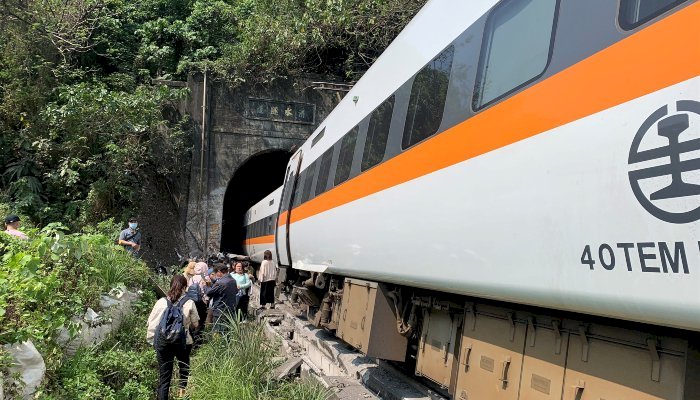 At least 36 people have lost their lives after a train derailed on Friday in eastern Taiwan, whereas 72 were injured as rescue teams strived to reach crushed carriages, the government stated. The train was carrying about 350 passengers.
According to the fire department, the train travelling from Taipei to Taitung, fell off the rails in a tunnel just north of Hualien causing some carriages hitting the wall of the tunnel.
The transport ministry recorded the death toll as 36 and considered it as the island's worst rail disaster in more than three decades. More than 72 people were injured, with almost 60 already sent to a hospital.
The photograph provided by Taiwan's National Fire Agency displayed passengers standing around the derailed train inside the tunnel.
Almost 100 people have been pulled out from the first four carriages of the train, whereas carriages five to eight are hard to gain access to as they have deformed, it added.
The accident took place at the beginning of the busy annual Tomb Sweeping Festival, a long holiday weekend when Taiwan's railways, as well as roads, are usually crowded.
During the festival, people return to family villages to clean up their relative's graves and make donations.
Before Friday's crash, the last major train derailment in Taiwan occurred in 2018 and as a result, 18 people dead at the southern end of the same line.
Read more: Six Pakistanis Stuck In Red Sea, Rescued
The driver of the train was later fined for negligent killing. Over 200 of the 366 people on the train were also injured.