Israeli Airstrikes Kill 22 Palestinians, Including 9 Children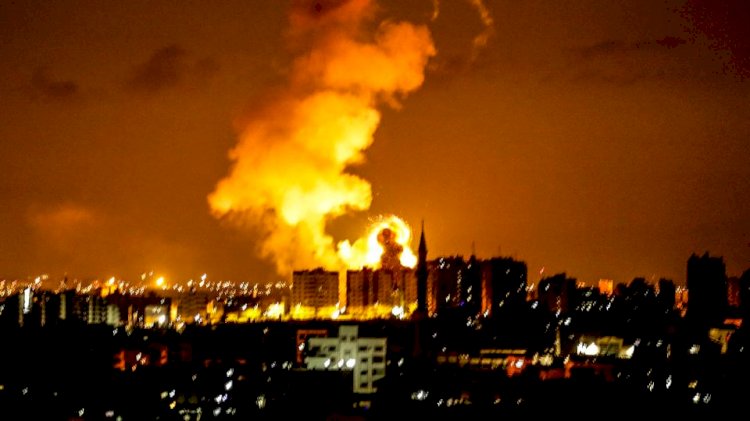 At least 22 Palestinians including nine children were martyred, as Israel launched military strikes in Gaza after the increased tensions between the law enforcement agencies in Jerusalem with Palestinian civilians.
On the contrary, Israel claimed it had attacked 130 "military targets" in Gaza, and 15 Hamas and Islamic Jihad operatives had been taken out.
"We have hit 130 military targets belonging mostly to Hamas,", updated by Israeli army spokesman 'Jonathan Conricus' to reporters.
"As per our current estimates, 15 Hamas and Islamic Jihad operatives have been killed by us," he stated.
Violence has risen following the Israeli police attacked unarmed Palestinians praying in the flashpoint Al-Aqsa mosque, wounding hundreds of Palestinians as a result.
The Israeli forces had been given a 1500 GMT Monday deadline by Hamas to vacate Al-Aqsa mosque, Islam´s third sacred place.
Soon after the deadline was over, there were reports of rockets being fired into Israeli territory.
According to Israeli military spokesperson 'Conricus', Israel could not accept or deny so far that its attacks resulted in civilian casualties in the Gaza strip.
He informed reporters that sites hit by the attack so far included Gaza's weapons manufacturing and storage facilities, training sites, and military bases.
Read more: 23 Dead, As Metro Collapses Onto A Road In Mexico City
"We have just started our counterstrikes... They will continue."