Karachi Citizens Still Hopeful Of KCR's Revival Following SC's Orders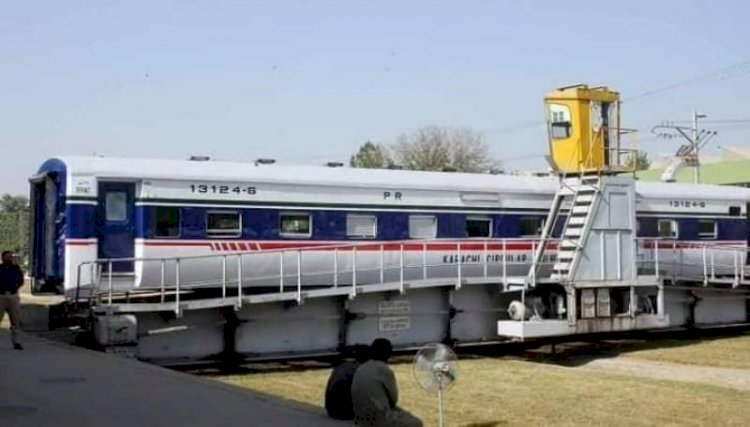 The residents of Karachi are hopeful about the restoration of the Karachi Circular Railway (KCR) as the metropolis' transport system is getting worse day by day.
The Karachi citizens have lost their hopes in new transportation projects in the city as they are tired of facing the worst traffic situations and deteriorated condition of the buses.
The KCR project revival is instructed by the Supreme Court (SC) is full of many hurdles. It was in pending for such a long time in the past, people thought it had been canceled. Thus, buildings were built on the tracks and the surrounding area.
The federal and provincial authorities have begun working on the project's resumption after the SC's order, the KCR has started functioning once again but not properly.
When the Pakistan Railways and the Sindh government were approached in this matter, it became obvious that they were trying for its restoration.
According to Divisional Commercial Officer Karachi Nasir Nazir, the second phase would begin after the maintenance work on the stations and the railway tracks are cleared but without the encroachment's removal.
On contrary, as stated by Sindh government spokesman Murtaza Wahab, the circular railway should run on modern equipment.
In the first phase, the train service started running from Pipri to the City Railway Station. The second phase, City and Orangi Town Railway Stations were to be connected and it was planned to start in December 2020, but it has still not started.
For the track from City to Orangi Town railway station, around 1,948 encroached buildings are yet to be demolished, the railway track has not been repaired as well.
For the third phase, the train service had to connect Oragni Town to Drigh Road railway station, but the track's situation over there is even worse than the second phase.
Most of the tracks have been converted into sewers, while the tracks are non-existent at many points, and there are heaps of garbage everywhere.
The circular railway project is important for the city not only in terms of transport facilities, but it will also help in eliminating pollution.
Read More: Islamabad People To Be Fined Rs 20,000 For Reusing Plastic Bags
However, due to several obstacles which include the land mafia, incompetency of government institutions, and disputes between the Sindh and federal government, Karachiites might never see this project's completion.