Imran Khan Declared as Man of the Year 2020 by Jordan's 'The Muslim 500'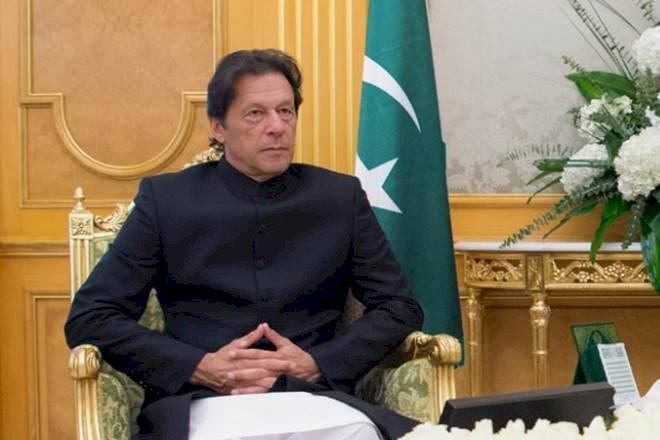 The Prime Minister of Pakistan is once again stealing the spotlight for good reasons as Jordan's Royal Islamic Strategic Studies Centre named Imran Khan as "Man of the Year 2020" in the list of 500 most influential Muslims of the year. World-famous Pakistani religious scholars Mufti Taqi Usmani and Maulana Tariq Jameel have also been named among the most influential Muslims.
However, the publication ranked US Congresswoman Rashida Talib as Woman of the Year. She is the first Palestinian-American woman and joint first Muslim woman to be elected to the American Congress as a member of the House of Representatives.
Also Read: Samsung to Setup Assembly Plant in Pakistan.
Furthermore, about PM Pakistan, Imran Khan, the editor magazine wrote:
"I also was touched when Khan launched a successful fundraising campaign to establish a hospital devoted to both the care of victims of cancer as well as research.
This was his magnificent response to the loss of his mother to cancer in 1985 and given Imran Khan's extraordinary popularity with Pakistanis both at home as well as among a large number of Pakistani expats along with his own, no doubt, generous personal contribution—he raised sufficient funds so that by 1994 the Shaukat Khanum Memorial Cancer Hospital opened its doors in Lahore. 75 percent of its patients receive free-care," wrote the editor.
In another note, talking about Mr. Imran Khan's struggles and accomplishments, the publication wrote "This is Imran Khan's great dilemma—how do you make a much desired lasting peace with a nation governed by those who have neither interest nor need to make a lasting peace with Pakistan, and against whom any form of war would be hopeless. The answer it would seem that Imran Khan's efforts must now focus on mobilizing global opinion, to turn an RSS-led India a global pariah. With his impressive column in the New York Times and the sudden burst of public activity by some of Imran Khan's touring ministers and ambassadors in America, Europe and perhaps in Asia, that appears to be now underway,"
Also Read: Shahbaz Sharif & His Family To Appear Before The Court
Prime Minister of Pakistan held office in 2018 after struggles of more than two decades. Since the start of his government, he has taken some bold steps which made highlights. From confronting India about Kashmir on a global platform to openly calling out those counties making terms with Israel Imran Khan has always been a talk of the town.