Karachi Kings Dedicate Win To Late Coach Dean Jones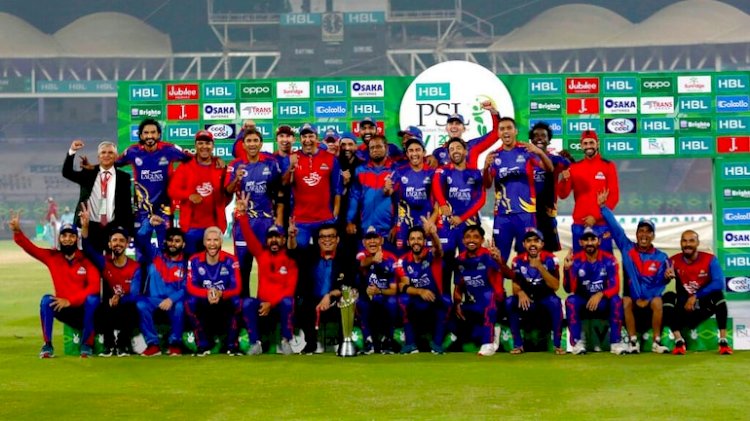 Karachi Kings, champions of Pakistan Super League (PSL) 2020, have dedicated their win to their deceased coach Dean Jones.
Wasim Akhtar, who filled in Karachi King's coach position after the death of Jones said that "Of course this win is for Dean Jones […] it's the late Jones' hard work that had brought this about," as quoted by Geo News.
Karachi king and Lahore Qalandars played an exciting match in the finale of the tournament. KK defeated Lahore by 5 wickets and took the trophy home.
The 2020 finale was being called the most exciting finals of all the editions of PSL so far, mostly because the finalists were two rival cities.
Read More:PSL 2020 Trophy Goes To Lahore Qalandars Or Karachi Kings?
Babar Azam stood till the end and made 63 runs. The victory is actually owed to the king's medium-pacers i.e. Waqas Maqsood, Umaid Asif, and Arshad Iqbal, who was relatively unknown, who made it possible for Azam to chase easily.
The fifth season of Pakistan premier league (PSL) resumed after months of a break due to coronavirus by giving tribute to late dean jones.
The screen read, "Forever in our hearts, Deano!" before the match between Karachi Kings and Multan Sultan teams. The players honored Jones by practicing 2 minutes of silence and formed a letter 'D', which is Dean's initials.
Read More:Dean Jones Passed Away In Mumbai Today
Dean had previously coached Islamabad united in the last 4 editions of the tournament.
He passed away this September due to a cardiac arrest while in India.