Gulshan Iqbal Blast Claims Five Lives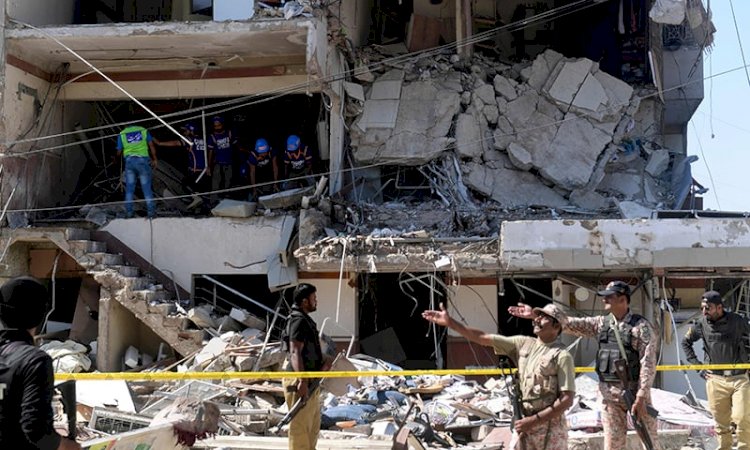 An explosion near Abul Hassan Asfahani road Gulshan Iqbal in one portion of the building claimed the lives of 5 people leaving 20 injured.
The nature of the blast is being investigated by the police and the rangers.
The building was a four-story building.
The incident has been under the radar of Chief Minister of Sindh Syed Murad Ali Shah who has demanded a report on the blast.
The ranger spokesperson has revealed that the area has been sealed for investigations.
Governor of Sindh Imran Ismail has also demanded a report from the .G. Police of Sindh while expressinf his symapthy with those who lost their lives.
The bodies are being retrieved from the debris after of the explosions.
8 people among the 20 injured people are in critical condition. The bodies and the injured are being transferred to nearby hospitals. The blast has also damaged three cars.
Read More: What Is Next For Polluted Cities Amid COVID-19 Second Wave?
A team of five engineers of the Sindh Building Control Authority (SBCA) will soon label the building dangerous and fragile.
"A portion of the premises could collapse at anytime," the team warned since the foundation are damaged. The SBCA will now continue a thorough investigation to report more findings.