KSA To Resume International Umrah Pilgrimage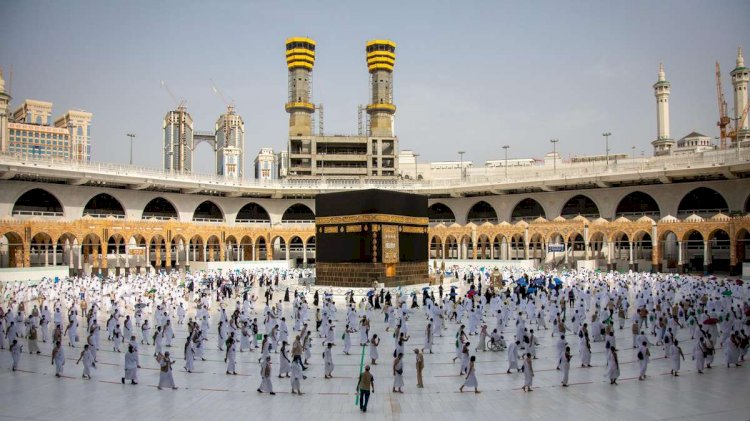 Umrah for International pilgrims will be resumed from 1ST November, after months of suspension due to COVID-19, the Kingdom of Saudi Arabia announced on Sunday.
The announcement of the resumption of the Umrah pilgrimage for people outside the country came from the Ministry of Hajj and Umrah of Saudi Arabia.
Haramain Sharifain's official account tweeted, "Ministry of Hajj and Umrah confirms the resumption of International Umrah from November 1st, 2020. All eligible countries will be informed by the Ministry of Hajj and Umrah."
The protocols for this are said to include a negative Polymerise Chain Reaction (PCR) test not more than 72 hours before departure is required of the pilgrims. During which they must quarantine themselves in a hotel room for 3 days.
Read More: Saudi Arab Releases SOPs For Ummrah Amid COVID-19
Pilgrims are to enter the country and perform the Umrah in a group with a registered guide, no individuals are going to be allowed.
Since the pilgrimage was partially resumed, about 24,000 pilgrims have done Umrah until now. During this time period, extensive precautions were taken.
Read More: Saudi Arab Restoring Umrah Services In Phases
No case of positive coronavirus has come forward in the pilgrims according to sources.