Two Stranded Blind Indus Dolphins Rescued In Sukkur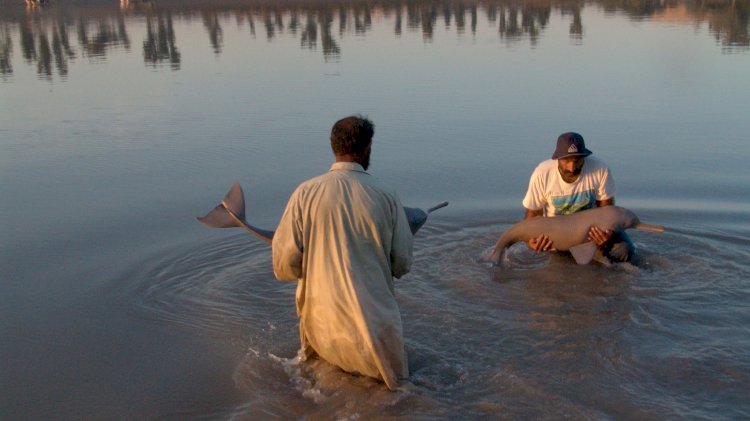 Two blind male dolphins were rescued by the fisherman in Sukkar and were released into their natural habitat. They were seen last year in October but it was not the right time for operation.
According to Sindh wildlife officials in Sukkar, they had no idea when exactly dolphins left their place but dolphins were found in water body of around eight acres and 66 feet deep.
Javed Ahmed Mahar, chief conservator Sindh Wildlife Department (SWD), his team waited for annual closure of Sukkur Barrage Channel in January and it was the perfect timing to do this operation.
It took them 4 days to do arrangements for the operation, reported by Adnan Khan, SWD official who supervised the team to rescue. He further added that they stayed in water for almost four hours during this operation. The most crucial time was when they used net to catch the dolphins so that they can be moved safely to shallow water.
Mahar also informed that releasing dolphins from the net and bringing them out of water took them 80-120 seconds to complete the procedure and the dolphin must be brought out of water within 80 seconds. If this does not happen within 80 seconds, there are 99% chances that it will not survive, told by Khan. He further said that Dolphins are among those mammals that don't sleep or hardly sleep so that '80 seconds' time is nap time for them.
Read More: Dera Ismail Khan And Haripur Wildfire Destroyed Acres Of Forest
Releasing dolphins to their natural environment gives a good feeling to the rescue team and they can't afford even a single minute delay as each minute is important for the survival, added Khan