Madrid blast leaves two dead, several injured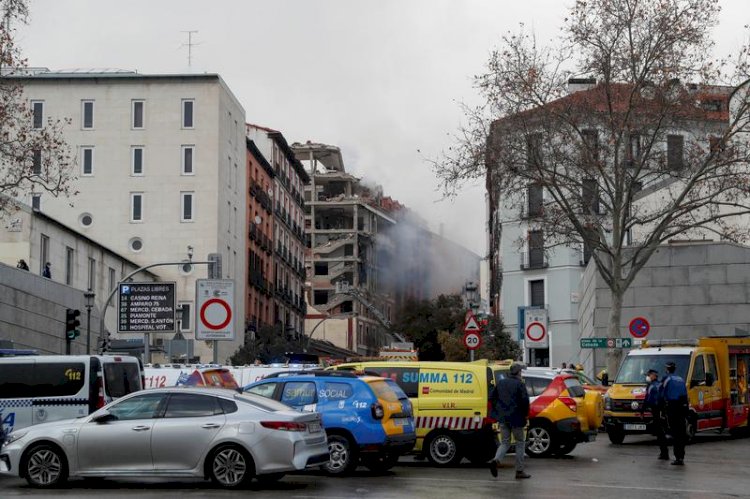 A strong blast was heard in a building in the Spanish capital Madrid, witnesses and international media reported.
So far, two persons have died, only one is seriously injured and six persons are lightly injured. The four floors of the building are destroyed, and the street was full of debris as a result of an explosion in the historic street Calde Toledo.
The reason behind the Madrid blast is not clear so far but according to officials, it was an explosion due to gas leakage. The street was completely closed for any kind of traffic or any pedestrian.
There was an old home just next to the building where that blast occurred but everyone there was unharmed reported by one of the residents of La Paloma.
Lorenzo Fomento, a 43-year old salesperson from Italy said that it was a very loud noise and he never heard that kind of sound before as he was working from home in a neighbouring apartment.
One building was collapsed with smoke emerging from that and the aged persons were being taken away to a nearby nursing home.
Read More: Right After Inauguration Ceremony, Joe Biden Revokes Muslim Ban
An establishment company spokesperson there told that no resident or any employee was affected and the residents there were taken out to a hotel across that street.