Meghan Receives Flak Online After Her CNN Speech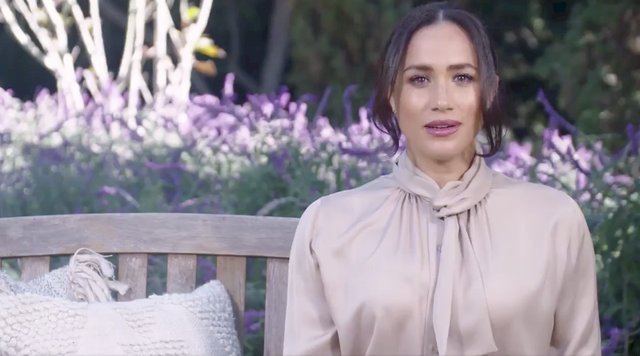 Since stepping down as the working senior members of the royal family Prince Harry and Meghan Markle have been making several public appearances, something not fitting well with someone seeking privacy while serving as royals.
The latest appearance was a video of Meghan on CNN making an emotional speech for the people fighting the pandemic in several ways.
In the video, she was wearing a simple nude while filming in the garden area of her and Prince Harry's California residence.
She applauded human strength and how various communities have fought unprecedented hard times in amazingly innovative ways.
While many people have shown support to Meghan for being thoughtful and being a comfortable voice in hard times. Some have lashed her with bitter comments and expressed their confusion whether she was a duchess or not.
One of the Twitter comments reads as "She isn't a duchess anymore". As per GEO news.

Read More: Meghan Markle Penned Her Experience Of Miscarriage In 2020
Another Twitter user used different words to express the same concern it says, "But she's not a duchess anymore, right?"
Another user lambasted the Meghan to step down as a duchess only to return to the limelight again it says, "For someone who wanted privacy, we are seeing her more than when she was 'working'. Enough already". As reported by GEO news.