Mobiles Ready To Launch In November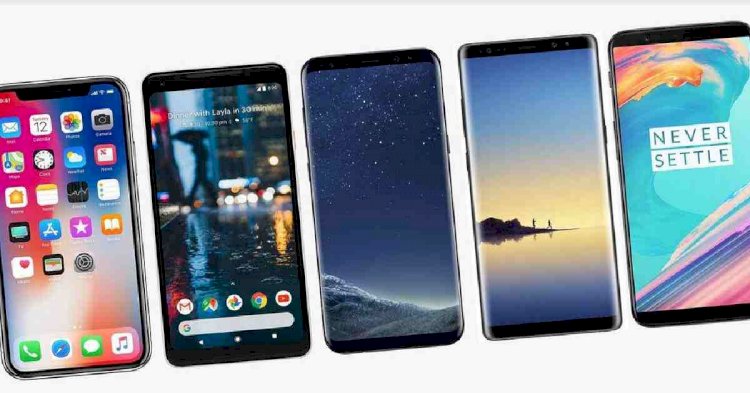 For the techies, the new month means the new launches with new features, new prices, and much more. The excitement always keeps them at the edge of their seats. If you are one of them, here is the list of top 10 expected smartphones to hit the Pakistani market in November.

1. Samsung A series: the BRAND in the smartphone industry is working aggressively on its improved phones of A series. So, we can expect the launch of A42, A52, or A72 at the end of November or early December. But one of them would be out at the end of November for sure.

2. TECNO CAMON 16: Tecno is supporting its launch with a good marketing campaign making the users curious. The price range can be anywhere between 35k to 40k. Other specifications expected are display 6.9', IPS full HD resolution, 4000 mAh with 33W fast charging support, 48MP back camera, and 16+2 dual selfie.

3. Realmi MI7 PRO is also one of the anticipated phones which will be offering the following features 64MPquad-camera, 32MPfront camera, 4500 mAh battery, 65W fast charging support, and snapdragon 720G chipset.

4. Another phone from realmi C15 is also expecting to launch in November. This lower price range phone will offer its user or buyer the following feature 3GB variant, G35 chipset, 13MP back camera and 8MP selfie camera, a huge 6000mAh battery with 18W fast charging support.

5. HONOR 10Xwith 40MP triple back camera, 7nm based 820Gchipset, 4300 mAh battery will also hit the market.

6. Next on the list is OPPO A33 2020whose specs include 4 GB variant 13MP triple camera, 5000mAh with 18w fast charging support.

7. XIAOMI 10T LITEit offers an 8GB variant, 128 GB internal memory, 750G chipset, 64MP quad-camera, 4000 mAh battery with 33W fast charging support.

8. INFINIX NOTE 8or 8iseries 460 and64 GB dual variant, G80 chipset 64 MP quad camera, dual selfie, IPS resolution panel, 5000 mAh battery with 18 w fast charging support.

9. VIVO V208 GB variant, 48mp triple camera setup, snapdragon 665 chipsets, 4100 mAh battery with 33w fast charging support.

10. Last but not least POCO is also expected to launch a new phone in November till now no information about its name or specs is available if you have become its fan after X3 so, wait a bit.