Money Heist Season 5 Will Premier First Part on 3rd September 2021.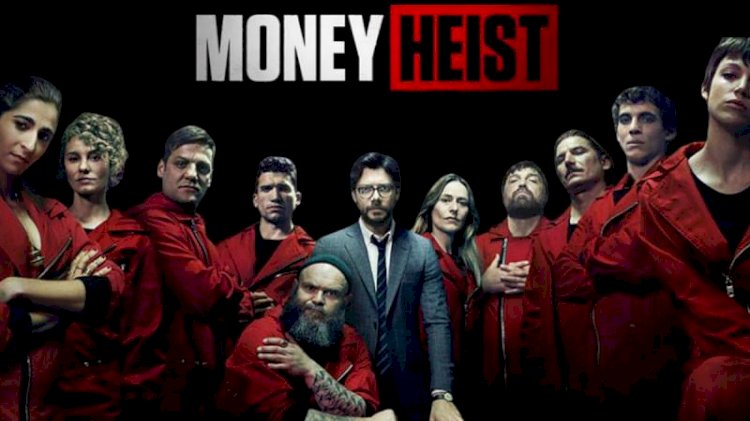 Finally, the wait is over, now Money Heist fans have to wait for a month to watch the first part of the final season.
The trailer of Money Heist Season 5 part one was released on Monday. And as expected it was loaded with intense action. The crime drama is just one month away from release, and expectations are only set to soar after watching the trailer.
The final season will be released in two volumes, with the first part launching on 3rd September and the second part will be launched on 3rd December.
Tokyo describes her current state of mind in the trailer as "100 hours have felt like 100 years" in which The Professor reveals that the stormwater tank has been discovered and Colonel Tamayo readies his army to enter the Bank of Spain.
Read More: Dubai's "Museum of the Future" Named Among The World's Most Beautiful Museum.
According to creator Álex Pina, Money Heist's final season will depict how the Professor's crew of criminals splits up. He promises an "extreme" and "epic" season.
Álex Pina said in one of his official statements that " We have spent almost a year thinking about how to break up the band. How to put the professor on the ropes. How to get into situations that are irreversible for many characters."
The Cast of Money Heist includes Úrsula Corberó, Álvaro Morte, Itziar Ituño, Pedro Alonso, Miguel Herrán, Jaime Lorente, Esther Acebo, Enrique Arce, Rodrigo de la Serna, Darko Peric, Najwa Nimri, Hovik Keuchkerian, Luka Peros, Belén Cuesta, Fernando Cayo, Fernando Soto, Jose Manuel Poga and Mario de la Rosa.