Zayn Excites Fans By Featuring Chaudhvin Ka Chand In His Album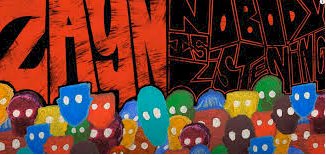 British Pakistani singer and former one direction member Zayn-Malik has released his third solo album named Nobody Is Listening.
The album features a total of 11 tracks with a total of 35 mins listening time. The tracks are yet another beautiful display of Zayn's stunning vocal. The beats are also being praised by the fans and critics. The music is passionate and delicate touching the listener's heart. NME has termed it as "purposeful pop".
The whole album is full of soul full tracks. However, one track has specifically caught the attention of the singer's south Asian fanbase. The track is a tightrope.
In tightrope has once again explored his paternal roots by sampling the 19s hit Chaudhvin ka Chand in the outro part of the song in his voice. Before this Malik has experimented with Urdu in his first album's track Flower.
Tightrope surely emits the desi music vibes owing to its Qawwali-masque melodies it is the outro part of the song where one can listen to Zayn singing in his much-improved Urdu vocals.
Read More: Khloe Kardashian "Is Open To Marriage" To Tristan Despite His Cheating
Besides lauding Malik's experimentation in the music many of his fans are also applauding his improved Urdu accent.
Besides flower, Zayn also won the hearts of his south Asian fans by releasing a cover of the Bollywood hit song 'Allah Duhai Hai' from the movie Race. The cover has gained praise and appreciation for Zayn Malik as he tries to explore his roots.