Mufti Muneeb-ur-Rehman Removed From Ruet-e-Hilal Committee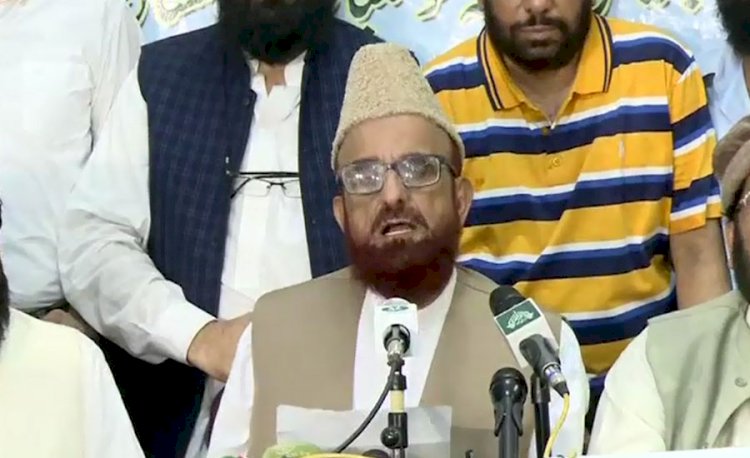 There was an interesting development in the moon-sighting committee known as the Central Ruet-e-Hilal Committee. The government has reconstituted the Ruet-e-Hilal Committee and replaced its chairman Mufti Muneeb-ur-Rehman with Maulana Abdul Khabeer Azad.
On Wednesday, the Ministry of Religious Affairs and Interfaith Harmony issued a notification that the committee was transformed "with immediate effect and till further notification".
The Ruet-e-Hilal Committee consists of 19 members including Dr. Raghib Naeemi, Fazal-ur-Rahim, Dr. Yaseen Zafar, Allama Hussain Akbar, Mufti Iqbal Chishti, Mufti Ali Asghar, Mufti Faisal Ahmed, Mufti Yousaf Kashmiri, Hafiz Abdul Ghafoor, Ali Karar Naqvi, Mufti Fazl-e-Jamil, Mufti Mirullah, Zameer Sajid and Habibullah Chishti.
In 1987, the Central Ruet-e-Hilal Committee had established, as a result of a resolution passed by the National Assembly of Pakistan. However, no instructions and laws have been formed to date for the committee.

Read More: Pakistan Navy Successfully Tests Surface To Air Missiles
The Central Ruet-e-Hilal Committee is a board that declares the sighting of the new moon, which approves with the beginning of a new Islamic month. It is served by 150 Pakistan Meteorological Department observatories.
For more than 20 years, Mufti Muneebur Rehman served as the chairman of the Ruet-e-Hilal Committee. While his tenure, many controversies raise over moon-sighting with an unauthorized committee in Peshawar often calling into question the decision of the central committee.