Nong Rong Met Chief Of Army Staff At GHQ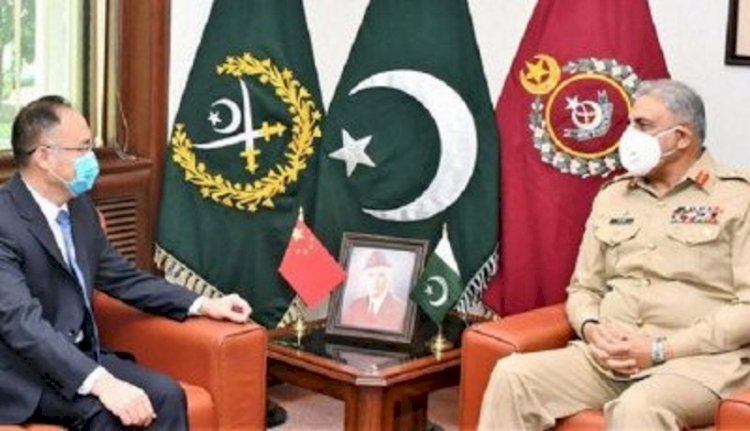 Nong Rong, the ambassador of China, visited the General Headquarters at Rawalpindi on Monday and met Chief of the Army Staff General Qamar Javed Bajwa.

DG ISPR stated it on a Twitter post that they discussed different topics of mutual interest includes regional security.
Both of them knew about the extraordinary relations between Pakistan and China, they both shared their thoughts to strengthen further Pak-China friendship.

Nong Rong appreciated and acknowledged the contributions of Pakistan towards anticipation of conflicts in the region.

Read More: General Bajwa Instructed Soldiers In Kashmir

The tweet stated: "Mr. Nong Rong, Chinese ambassador met Chief Of Army Staff discusses matters of mutual interest including regional security. They noted outstanding relations between both countries and pledged to further improve the relationship. Visiting dignitary ack & aprc Pakistan's contributions to conflict prevention in the region".