Over 100 musicians have left Afghanistan, fearing the Taliban's attitude towards them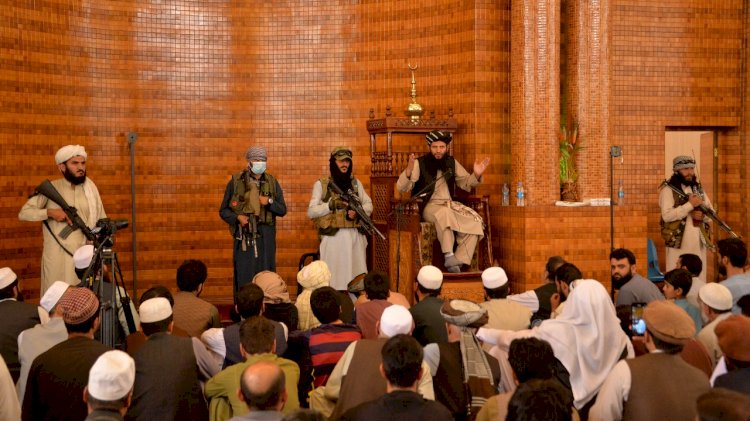 More than 100 music students and teachers have escaped from the country, fearing the Taliban's takeover, reported the institute's founder and principal.
Fearing the harsh judgment of the music community by Afghanistan's new leaders, over 100 musicians have left the country and reached Doha on Monday evening, Ahmad Sarmast said. Half of the group of women and girls plan to fly to Portugal with the support of the Portuguese government.
Read Afghan Emigrants calling New Jersey their Home, But is US Ready?
The founder of the Afghanistan Nation Institute of Music also said that the execution of this plan seemed impossible but the Qatari embassy in Kabul helped and ferried the musicians in groups to Doha.
Facing the first obstacle, Taliban forces at the airport questioned about their visas. But Qatari embassy managed to resolve the problem. Then the girls and women were not allowed to leave the country on temporary services passports which are usually issued to officials.
"My understanding is that not so much of the type of passports but that girls were fleeing the country", Sarmast said. The Qatari embassy took care of everything and successfully got the girls onboard.
Then the flight finally took off with girls and musicians from the Zohra orchestra. Sarmast said,
"It was a time of many tears. I was crying endlessly. My family was crying together with me. That was the happiest moment in my entire life."
The institute's founder said he had so many memories with his students and many have won standing ovations on international concerts tours.
"From the moment the Taliban took power in Kabul the discrimination against music and musicians began. The people of Afghanistan have been silenced once again."
Afghan Taliban have ordered to keep such activities under shariah law which was a hurdle for a community and these people are fleeing the country in chunks. Though at a Taliban rally outside Kabul this weekend, for example, religious music was played ahead of speeches by ministers and senior Taliban figures.