Disagreements Arose Between Shahbaz Sharif And Maryam Nawaz Over The Senate Elections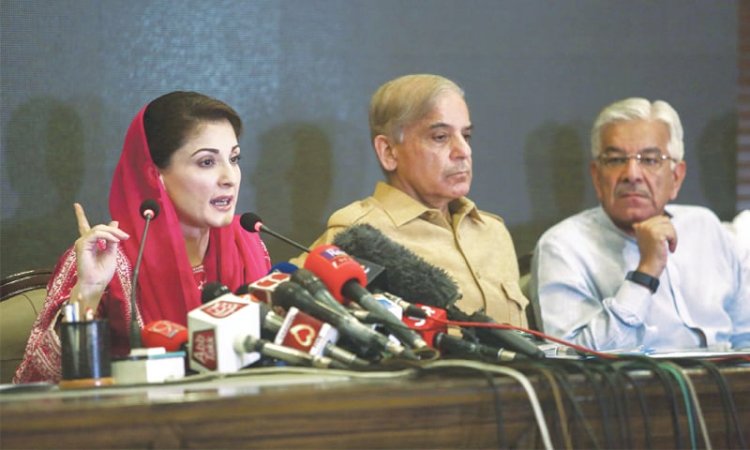 Senior journalist and analyst Arif Hameed Bhatti have revealed in a talk show that a concept that is circulating among PML-N members is that their decisions are being taken by those that are either convicted by the court or those that are residing out of Pakistan.
He also shared that there is a major disagreement between Shahbaz Sharif and Maryam Nawaz on Senate elections.
Maryam Nawaz wants her people to be elected whereas, Shahbaz Sharif wants his people to be elected.
He further added that Maryam Nawaz is looking to bring forward a certain minded people in the secretariat.
Arif Hameed Bhatti said that Maryam Nawaz Sharif has been advised by people close to her to avoid Pervez Rashid because according to them Pervez Rashid is harming the politics of PML-N and that he is a threat to the party. If he fights in the senate election, many of the party votes will go towards PTI.
It is to be noted that there have been other reports of differences in PML-N too, the major tug of war is between the lobbies of Maryam Nawaz and Shahbaz Sharif on Senate election 2021.
Read More: Maryam Nawaz Will Not Attend Wedding Of Bakhtawar Bhutto
Maryam Nawaz Sharif's lobby is trying to get a seat for her whereas Shehbaz Sharif's side of people are against the idea. They believe this will negatively affect the party and bury PML-N's politics for good.