Pakistan Manufacturing Cheaper Local Stents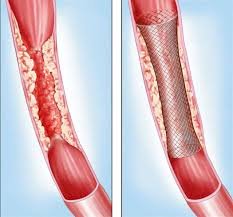 PM Imran Khan is all set to inaugurate the newly established local cardiac stent producing unit in Pakistan at NUST University on Friday. This local production initiative will make Pakistan 18th country in the world to produce its local stents.
Pakistan has become the second Muslim country after Turkey to manufacture its local stents. More so, it has become the second country in South Asia since India has also been manufacturing their own stents.
Manufacturing unit of the cardiac stent in NUST will be inaugurated by the Prime Minister himself on Friday. Imran Khan will also address the students of the NUST.
The initiative will save the country of Rs8 billion.
The Drugs Regulatory Authority of Pakistan (DRAP) allowed the National University of Sciences and Technology (NUST) to produce heart stents locally. They have given the license to the university.
Read More: PM Imran Khan Inaugurates The National Science and Technology Park (NSTP) Hosted By NUST
Special Assistant to PM on Health Dr. Zafar Mirza said that this step will help the patient.
It is important to mention here that cardiac stents are used for treating small arteries by inserting expendale tubes.