Pakistan To Host South Asian Games, PM Asks Cabinet To Prepare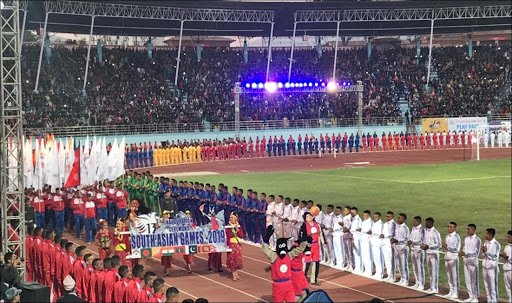 PM Imran Khan has directed the Federal Cabinet to start preparing for hosting the South Asian Games in Pakistan.
He chaired a meeting on Monday where he guided the cabinet to form a steering committee for hosting of International Game Event in the country.
Chief of Army Staff Qamar Javed Bajwa also attended the session according to the reports.
PM Imran Khan directed his ministers to do a feasibility analysis of hosting events of South Asian Games and also asked all the relevant department for their corporation to make the even successful.
PM said that any players shouldn't feel any reservations about coming to Pakistan and that full security will be granted to everyone involved in the events.
He ordered for immediate rehabilitation of the sports grounds and other arrangements regarding the games.
He also directed the inter-province communication Minister Fehmida Mirza to smoothly manage communication between the provinces about the games.
South Asian Games which is previously called South Asian Federation Games is conducted every two years and is an excellent platforms for athletes across South Asia to compete and learn.
Read More: Pakistan To Build Its Own Social Networking App
It will be the first time that Pakistan is getting an opportunity to host the event after it foundation in 2004.