Pakistan's national sports policy forwarded to PM Imran Khan without consulting stakeholders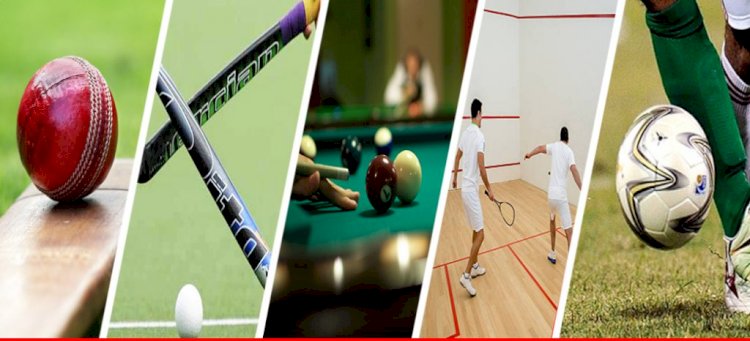 Pakistan's national sports policy was reportedly re-formed and referred to Prime Minister Imran Khan for approval by the Ministry for Inter-Provincial Coordination (IPC) without taking into consideration major stakeholders, reported on Thursday.
The ministry is held accountable for coordination between the federal and provincial governments.
IPC Secretary Mohsin Mushtaq Chandna acknowledged that the new sports policy has been sent to the Prime Minister for approval.
According to the publication, a committee established on June 8, 2020, after a meeting of the Pakistan Sports Board's (PSB) executive committee, also has no idea if the policy has been rewritten.
The member of this committee includes Pakistan Tennis Federation President Salim Saifullah Khan, the IPC secretary, an ex famous sportsman, a Higher Education Commission representative, and PSB's legal adviser.
Saifullah was not informed of any meeting of the committee to discuss the national sports policy.
Saifullah stated, "I have the knowledge only that a committee had been established in June 2020 and I am one of the members of that committee. I am still waiting to even see the notification. Nobody from the ministry has notified me for any such meeting."
According to Saifullah, he was happy to find that two members of the federation were part of the committee. "Being stakeholders, I hope all the top federations will be referred before any such move," Saifullah elaborated.
Pakistan Hockey Federation President Brig (retired) Khalid Sajjad Khokhar was also not updated regarding any sports policy being sent to the Prime Minister.
According to him, the IPC ministry couldn't conclude a sports policy without consulting stakeholders.
Pakistan Olympic Association (POA), the biggest stakeholder was also in the dark about the finalization of any policy.
Read more Cricketer Shahid Afridi Has Become The Latest Celebrity To Launch a Skincare Line
"Nobody from the ministry has consulted us on this issue. We have not been updated about any such change. I don't think that is possible," POA Secretary Mohammad Khalid Mehmood elaborated.