PCB Increases Crowd Capacity For All PSL Matches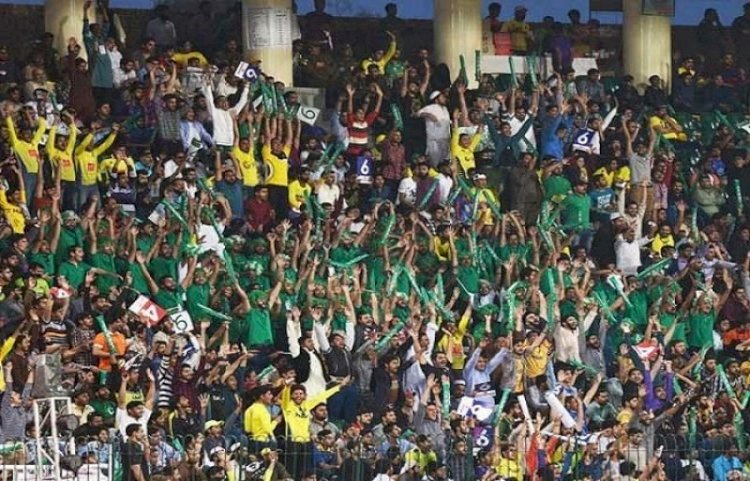 The government has decided to increase the crowd in the PSL matches for the rest of the season and fans are beyond excited.
On Wednesday, the National Command Operation Centre (NCOC) announced that about 50% of stadium capacity will be allowed to fill for all upcoming matches of PSLVI.
The allowed stadium capacity in the initially hosted matches was only 20%. This made fans disappointed with the lack of ticket availability and not getting a chance to watch their favorite team in the stadium.
Pakistan Cricket Board (PCB) has requested the government as well as the National Command Operation Centre (NCOC) to allow spectators in PSL matches.
The request was accepted and a few fans were allowed to watch the match live but under certain conditions. The allowed audience was only 20% of the capacity of the stadium. In National Stadium Karachi only 7500 spectators were allowed whereas in Gaddafi Stadium only 5500 people were allowed to watch PSLVI live.
According to the new regulations, after the increase in the allowed spectator limit, 17000 fans will be allowed in Karachi and 13000 in Lahore stadium for the rest of the PSL6 tournament.
As per the report for the playoff and final rounds, full attendance will be allowed in the Gaddafi Stadium, Lahore.
Read More: Gwadar Cricket Stadium Hosts Its First Match
Last year's PSL final was a solemn event as it was held without any audience after a huge gap because of the severe situation of the Covid-19 Pandemic in Pakistan.