Kapil Dev Discharged After Successful Angioplasty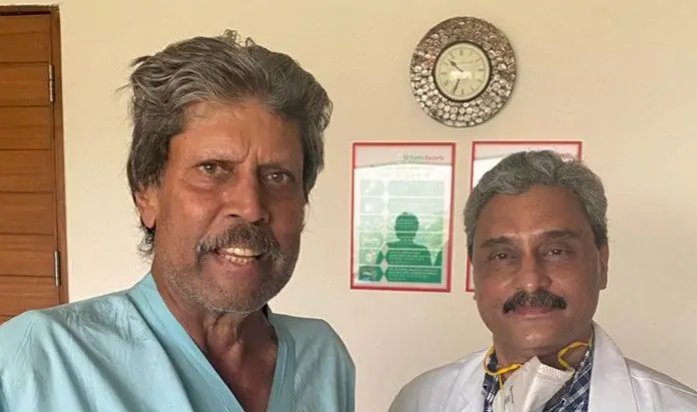 On Sunday, Kapil Dev was discharged from the hospital after going through a successful angioplasty.
On Thursday 22nd October, Kapil Dev was suffering from a cardiac arrest immediately he was admitted to the Fortis Escorts Heart Institute in South Delhi. As a treatment angioplasty surgery was prescribed by Dr. Atul Mathur. Angioplasty is a process to restore the blood flow through the artery.
According to the reports from the hospital, Kapil Dev was discharged on Sunday afternoon. He was in good health and he can resume his activities very soon. From time to time he will consult with Dr. Atul Mathur for a follow-up checkup.
On Friday morning Director of Cardiology Department, Dr. Atul Mathur had performed his coronary angioplasty in an emergency.
Read More: Why Umar Gul Announced His Retirement?
Kapil Dev was the captain of the Indian team in 1983. In his captaincy, India won the first world cup. He was the second most test wicket-taker bowler he took 434 wickets during his tenure. From 1978 to 1994 he had played 131 Tests and 225 ODI matches. Now a day, in IPL 2020 he was performing his duties as a cricket expert.