Gwadar Cricket Stadium Hosts Its First Match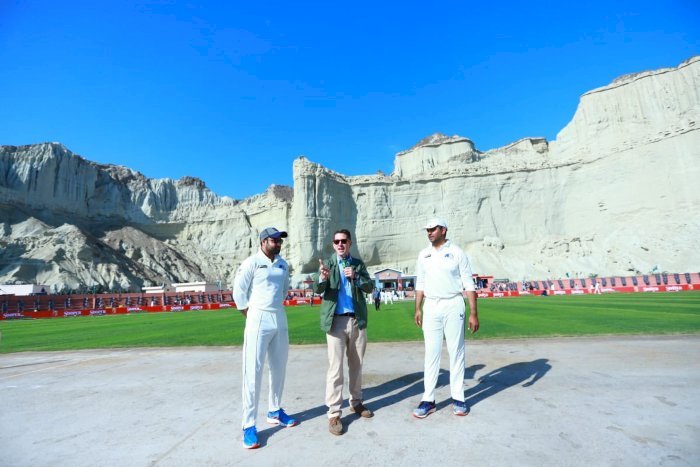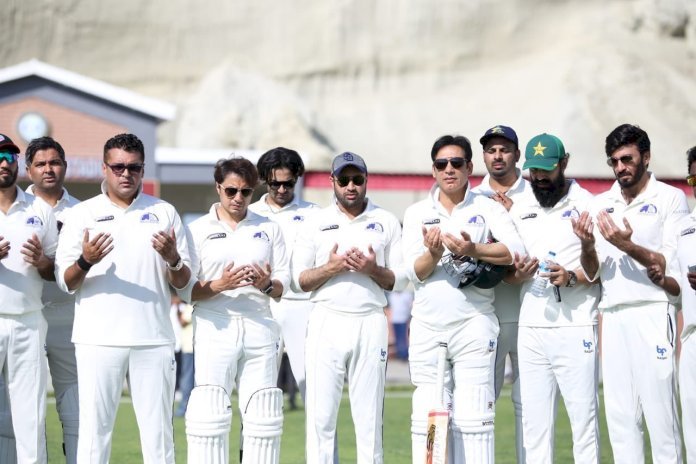 On Friday, February 19, 2021, one of the most beautiful cricket stadiums in the world, Gwadar cricket stadium hosted its first-ever cricket match.
The match between Showbiz Sharks Vs the Gwadar Dolphins will be the first to be played in the picturesque stadium surrounded by the majestic mountains and hills.
As per the reports, the team showbiz Sharks is being led by CEO of Pakistan Cricket Board Waseem Khan and will include Faysal Qureishi, Aijaz Aslam, Shezad Roy, Kamran Jeelani, Fakhr-e-Alam, Saleem Sheikh, Sami Khan, Ali Zafar, Ali Safina, Noman Habib, and Salman Saeed.
While the Dolphins team will feature local players alongside Ali Zaidi, GOC Gwadar, lead by the Prime Minister's Special Assistant for overseas Pakistanis mister Zulfi Bukhari.
The toss between Waseem Khan and Zulfi Bukhari was officiated by Christian Turner, British High Commissioner to Pakistan.
Turner being mesmerized by the surrounding beauty if the stadium said, "What a stadium, It's the most beautiful stadium in the world, in my opinion,". Turner seems very excited to be at the beautiful cricket venue.
The Gwadar Dolphins won the toss and Zulfi Bukhari the skipper elected to bowl first.
On the other hand, skipper of Showbiz Sharks, Waseem Khan said that "Our batting and bowling line-ups are both strong, so we are looking forward to the game,"
The cricket buffs present at the venue could not resist but post the pictures of the mesmerizing scenery of the Gwadar cricket stadium, and Twitterati can't stop gushing over it.
The beauty of the stadium was first introduced by the singer, actor, and TV personality Fakhar-e-Alam as he tweeted the pictures and videos during his visit to the area the first time.
Read More: World's Seven Most Scenic Cricket Stadiums
Then the international cricket council posted the picture of the Gwadar Cricket Stadium declaring it the most picturesque stadium in the world leaving some Indian cricket fans unnecessarily upset and intrigued.