PCB Request NCOC To Allow Some Crowd In PSL Matches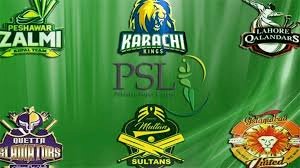 The Pakistan cricket board has sent a request to the national control operation center (NCOC) to allow the limited amount of crowd in the matches of PSL 6.
As per the sources the NCOC will monitor the condition of Covid-19 in the country and respond to the PCB request in the first week of February.
Meanwhile, PCB has started preparing to devise the strict SoPs for the crowd attending, in case they get a go ahead from NCOC.
PCB has requested to allow about fourteen thousand to fifteen thousand people in every match of the PSL season 6. However, both the venues of the matches, can hold more than 30000 people under normal circumstances.
Beside this the PCB has released the tender for the ticket sales for all the matches of the coming season six of the PSL.
The sixth edition of Pakistan super league (PSL) is scheduled to kick start on February 20, 2021. Initially it was planned to be played behind the close door, with 20 matches to be held in Karachi and fourteen in Lahore.
Read More: Psl 6 Draft: Franchises Choose Best Possible Squads
Now the new advanced with the PCB request to NCOC has send a new excitement to all the cricket lovers to anticipating to witness the live action directly from the stadium.