PHC Seeks Report On Animal Deaths In Peshawar Zoo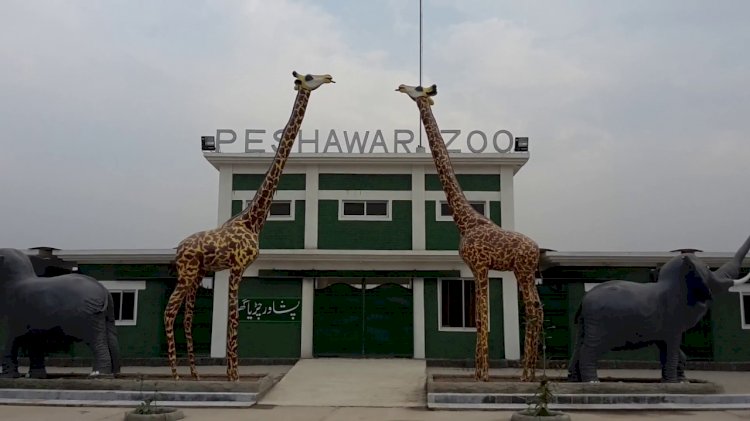 Peshawar Zoo
The Peshawar High Court(PHC) on Wednesday instructed the Peshawar Zoo authorities to prepare a report regarding the animals held in the zoo, facilities available to them along with the total number of animals that died during the last six months.
A bench comprising of Chief Justice Qaiser Rashid Khan and Justice Syed Arshad Ali also instructed the zoo's director to give details of the animals which are not appropriate to that environment.
Jun 17 is decided for the next hearing for an inquiry and fixation of responsibility for the negligence, which resulted in the death of various zoo animals for the last many months.
The petition was mutually reported by 24 civil society activists, including Jahan Mahmud Aurangzeb, Rukhsana Kuli Khan Khattak, Dr. Ali Jan, Dr. Adil Zareef, Farzana Khan Wasim, and others.
The petitioners wanted several court directions for the authorities to bring zoo conditions per global standards. They were also instructed to return the animals to their natural habitats at the earliest which are not suited to the local environment.
According to the petitioners, there should be a prohibition on the shifting of such animals to the zoo.
The zoo's director told the bench that a qualified veterinarian had already been appointed for providing timely treatment to any ill animal in the zoo. Various measures had been taken for the betterment of zoo conditions, he added.
The director further stated that the number of animals had been increasing as several animals had given birth to cubs.
Lawyer Ali Gohar Durrani appeared for the petitioners for the public good and highlighted that there was no proper plan of running the zoo and instead, a temporary setup had been made. He also pointed out that one of the zebras in the zoo had died when its head had collided with a cage and lead to injuries.
According to the lawyer, Peshawar Zoo should be made environmentally friendly with plantations as per the international standards and that properly trained as well as experienced staff should be hired for animal care.
As stated by him, a laboratory should be there for the diagnosis and prescription of any medicine to sick animals.
The council highlighted that in the past, civil society members had warned authorities against setting up a Zoo in Peshawar owing to multiple reasons when the government took the decision and selected 'Qadirabad' as the venue.
However, according to him, the last PTI government went ahead with the plans and the inauguration of the zoo took place in Feb 2018 and since that time, news of dozens of animals dying in captivity had been reported including a snow leopard, giraffes, zebra, and deer.
Read more: Peshawar Zoo takes on federal govt over importing elephants from Zimbabwe
The zoo management has been directed now to provide details to the court about animals kept there and those, which died during the last six months.