Punjab inaugurated Pakistan's first 'Vitamin D Academy'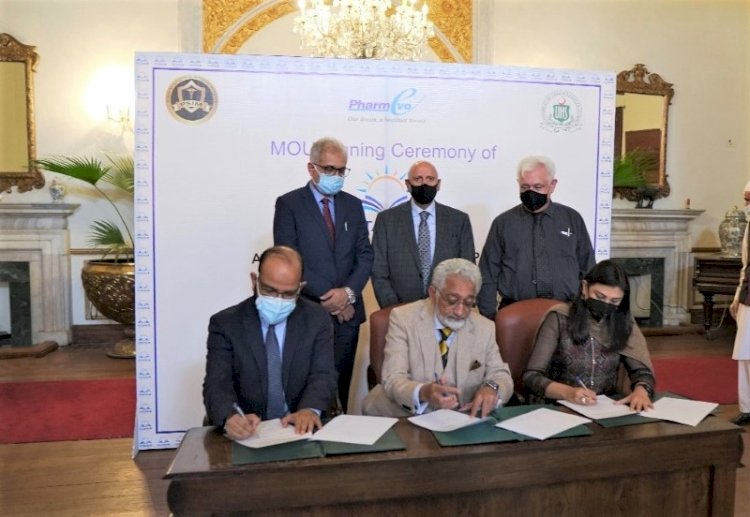 Pakistan's first-ever organization to handle vitamin D deficiency was inaugurated in Punjab on Thursday.
It is a combined project among the University of Health Sciences (UHS) Lahore, Pakistan Society of Internal Medicine (PSIM), and pharmaceutical firm Pharmevo Limited.
The training will be provided by the academy to physicians and healthcare providers regarding the importance of vitamin D and to spread awareness about the part it plays in the prevention and treatment of disease.
It will have a national multidisciplinary advisory committee comprised of 21 members.
According to Dr. Javed Akram, Vice-Chancellor UHS Professor, instructions on vitamin D supplementation and administration will be organized in consultation with national and international health experts.
Physicians would get training to use this supplement, he added.
Vitamin D deficiency is a serious issue in Pakistan. Punjab Governor Chaudhry Muhammad Sarwar on the occasion, stated, "It is a dangerous situation where almost 85% of Pakistani population is facing vitamin D deficiency, which is giving them exposure to various communicable and non-communicable diseases."
Dr. Akram said COVID-19 had called attention to Pakistan's inherent vitamin D deficiency.
"Studies conducted by us at UHS have disclosed that vitamin D low levels not only raises the chances of getting infected with COVID-19 but other severe diseases as well. We have found that people with severe vitamin D deficiency have a triple death rate", Dr. Akram added.
According to Governor Sarwar, there was a dire need for interaction between provinces on health initiatives like this.
"We should think above politics and should cooperate. I'm willing to become a connection between our provinces and federating units. I remain in contact with CMs and governors of other provinces and will shortly visit Balochistan, Sindh, and KP, to bring this idea of Vitamin D Academy to the national level", he added.
Almost one billion people in the world have vitamin D deficiency, particularly in South Asia.
As stated by Pharmevo Managing Director Haroon Qassim, "We have established the Vitamin D Academy to initiate research on this vital micronutrient and provide training to physicians on its importance".
Read more: McDonald's Pakistan Launched An Initiative Where Females Can Deliver Food
Pharmevo CEO Syed Jamshed Ahmed said that they had further objectives to launch diabetes, hypertension, and hepatitis academies as well.