Two Bears Rescued In Bahawalpur, Captor Arrested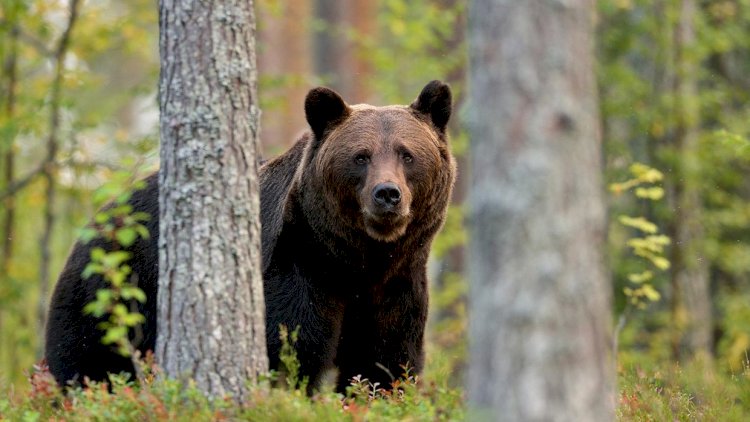 The Punjab Wildlife Department saved two bears from bearbaiting in Bahawalpur on Tuesday.
The man "Allahyar" unlawfully kept the bears, at his temporary residence in Yazman. He was taken into custody by the police later.
Wildlife Deputy Director Zahid Ali told that the wildlife department got information about a bear being kept in imprisonment. After receiving that information, a team was sent to survey the area. As reported by SAMAA Digital.
A few days later, the team was updated on the presence of a bear in Yazman. When they went to attack the place, they found two bears in a cage.
As stated by Assistant Director Muhammad Abrar, a case has been registered against Allahyar for disobeying sections 11 (animals found dead or killed or caught illegally), 12 (certificate of legal possession), and 21(penalties) of the wildlife act.
Allahyar was released after his bail appeal was approved at Yazman court against a sum of Rs20,000.
His lawyer insisted that the bear was owned by a man 'Haji Tahir', and Tahir had a license to hold bears captivity.
The two men must submit the legal documents at the next hearing on February 16.
The cabinet passed a law in which such licenses were declared unlawful and invalid about two months ago, the wildlife department officials updated the court.
The same type of incident also happened last month, in which the department had rescued two bears from Chishtian and Bahawalnagar. Both were arrested and Rs, 10,000 penalties were imposed on each of them.
The two bears have been shifted to the Bahawalpur zoo for the time being. As they can't be kept at the zoo for longer due to capacity issues, so the department is planning for them to be moved to an appropriate place.
Read More: American Hunts Down A Markhor In Chitral Using A Bow
The government holds a strict perspective on animal cruelty now, informed by Ali, and that bears have been called "protected animals" in the province. This means that no one can hold them in their custody.
The Punjab wildlife department announced in January that it won't permit bearbaiting. This activity was banned in Pakistan in 1980 but it continues till today.