Weather Continues To Hinder Search Operation For Ali Sadpara & Others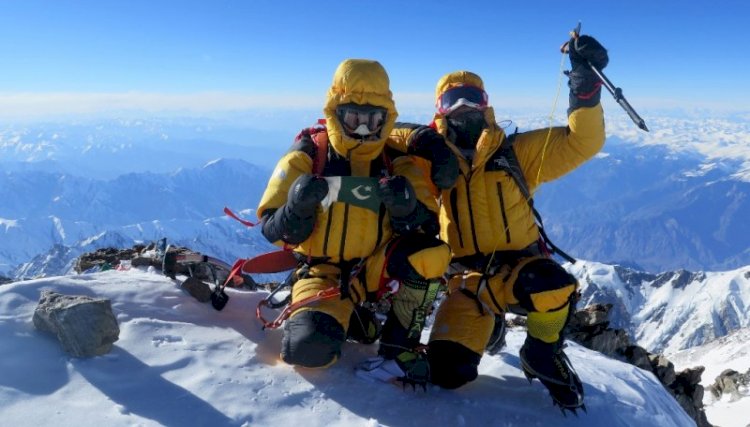 The search and rescue mission for the missing climbers on K2 continues to be hampered because of the poor weather condition for the last few days.
The Search team is currently on standby and will continue with the mission of rescuing Mohammad Ali Sadpara, Jon Snorri, and Juan Pablo as soon as the weather improves, said the Inter-Services Public Relations (ISPR) on Wednesday.
"Mostly dry, extremely cold max, -35°C on Wed afternoon. Winds decreasing (severe gales from the WSW [west-southwest] on Wed night)," a forecast said as quoted by The Dawn.
The mountain forecast further added that the expected weather will be -41°C on the evening of Thursday and will remain so till the Friday afternoon.
The search operation for Ali Sadpara and the other two missing mountaineers was constantly hindered by worsening weather. It was also temporarily suspended on Sunday, when the helicopters flew at their max limit and still returned empty-handed.
On Monday due to lack of visibility and harsh weather, the search operation for Ali Sadpara and others was again suspended. On Tuesday, it was the strong winds and heavy snowfall that hindered it.
Karim Shah Naziri, a climber and skier informed that the army is planning to use a C-130 as their flying height limit of 8,000m.
"Aerial surveillance will be carried out but all that depends on the weather conditions. If the mountain is visible, then the flight will take place. Photos will be taken and sensors will be used to spot the climbers," Naziri said, as quoted by Dawn.
Read More: DG ISPR Calls Muhammad Ali Sadpara Our National Hero
The three missing climbers lost their contact after they left Camp 3 at midnight on Friday and were declared missing on Saturday.